How Two Men Gang-R*ped And Filmed Teenage Girl In Ogun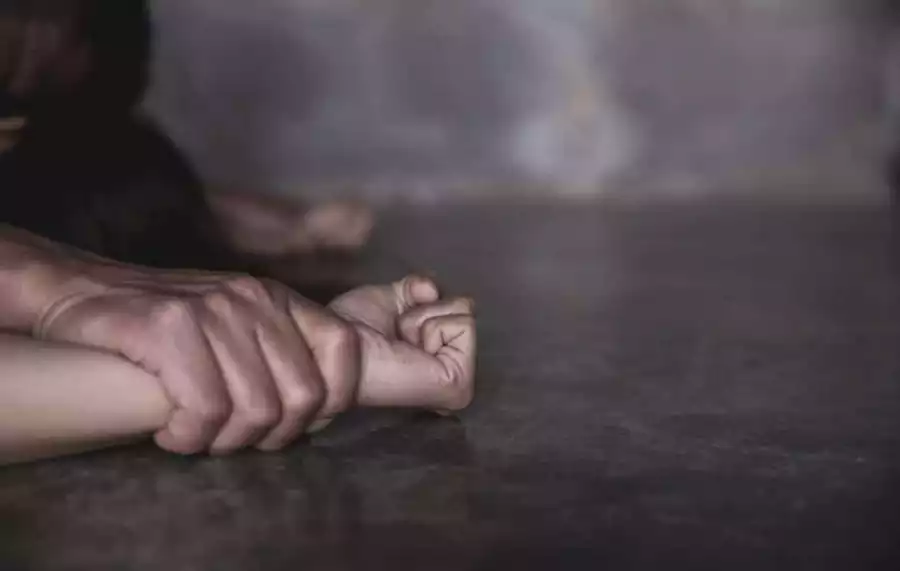 A 16-year-old girl has been defiled by two suspected s*xual offenders in the Lafenwa area of Abeokuta, Ogun State.
They also filmed the act as they took turns on her.
The state Police Command told City Round that the incident, which occurred in Ogunyemi Street, on Tuesday, led to the arrest of one of the suspects identified simply as Kayode, adding that a manhunt to apprehend the other suspect who fled the scene had commenced.
The command, in an interview with The PUNCH correspondent, said the teenage girl was sent on an errand in the vicinity by her mother and took shelter outside a compound when there was a downpour.
She told the police that her friend, whom she had begged to keep her company, entered the compound and was invited to the sitting room of the suspect, where she sat on a chair.
The police revealed that she was forcefully thrown off guard and pushed on the floor by Kayode, who forcibly removed her underwear and had carnal knowledge of her.
While Kayoe was having his way with her, another suspect appeared from nowhere and started filming them.
The police said that when Kayode was done, the other suspect, believed to be one Olamide, who also resides in the area, handed over the phone to him (Kayode) and proceeded to violate her as well.
The police said the two suspects had their way with the teenager thrice and captured the acts on the same phone before finally freeing her.
Confirming the arrest, the state Police Public Relations Officer, Omolola Odutola, disclosed that efforts were ongoing to apprehend the second suspect.
She added, "The victim was issued with medical papers for a medical check-up. A suspect has been arrested, and we have begun a manhunt for the second suspect. The case will be transferred to the State Criminal Investigation Department for further investigation."