My Success Heavily Influenced By Mide Martins' Family – Film Producer, Afeez Abiodun Reveals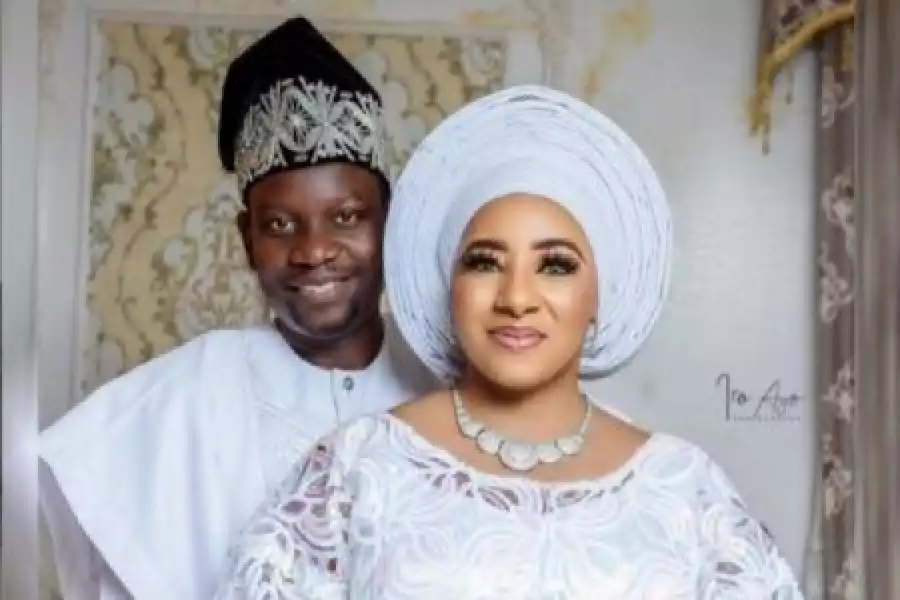 Afeez Owo Abiodun, the Nigerian film producer and director, has revealed that his wife's family contributed largely to his success and achievements today.
He narrated how the relationship he had with his mother-in-law, Funmi Martins, was what influenced his inner feelings for his wife.
In a discussion with Biola Bayo on her Talk with B show, Afeez Owo narrated how he met Funmi Martins, lived with her and became an in law.
The actor spoke about how he developed a bond with Mide Martins on her arrival to Nigeria and how the latter always consulted him in all her matters including her mother, begging him to chastise his wife.
"Mide Martins was not in Nigeria, she was in the UK. When she came to Nigeria, she lived with her mother at Challenge, Mushin in a one room apartment .
"Mide's mum lived with her 2 siblings including the actress who makes them four in the apartment. Before Mide's arrival, he was already staying with them as the only man.
"I don't know the love between Mide and I, she doesn't do anything without consulting me and her mother often took my help in disciplining her.
"My success is heavily influenced by her family…"