South Africans React To DStv New Price On Social Media
DStv has introduced new prices for their top two packages for 2018 and social media is not happy to say the least.
The premium package will now be R809 and the DStv Compact R385.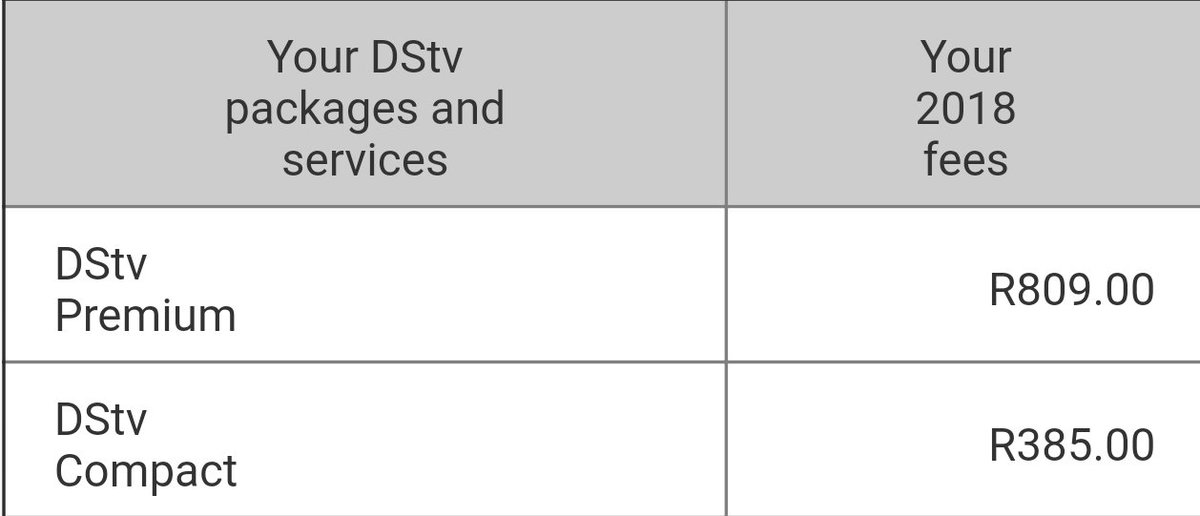 This is how social media reacted to the price increase.
#DStvneeds to justify their price increases. I mean the rand is stronger, #ZumaHasFallenand theres no ESPN anymore so why? Heh? pic.twitter.com/Gz5tvy0ytm
— Jon Lai (@JonLai_ZA) February 15, 2018
DSTV is definitely not worth what we pay
— FauxBaddie (@NoniMsi) February 16, 2018
Dear DSTV
You should repeat the same payment every year like you repeat movies every day.
Yours sincerely
Angry Customer pic.twitter.com/jVbibSXlIM
— Man's Not Barry Roux (@AdvBarryRoux) February 22, 2018
I'm leaving @DStvand urge many other users to follow suit.
They think we are popeyes. Get Netflix, Showmax and a OVHD decoder for SABC channels in HD and still pay less than R400 monthly.
Mzansi Magic and 1Magic ratings will drop. https://t.co /Hcvgp7OMMy
— (blank) (@SollyHlaka) February 21, 2018
DSTV lost more than 100 000 customers to Netflix last year. I hope we all jump ship because ba nyela
— Shwe not Shwee (@Shwwe_) February 21, 2018
Dstv promising better and new shows after the increase of prices #Dstv pic.twitter.com/AZsdKITqo7
— George (@George49589292) February 23, 2018
#DStvmy mom is going to trip ? ?we are going back to using the aerial tjo ?
— Khumbudzo ? (@Kay_Potso2) February 19, 2018
Supersport is a big reason why many people are still holding onto DStv.
— Ma$obho Ndaba (@FanZoRRo) February 21, 2018
DStv prices are now ridiculous
— IsagaLam WenaWedwa (@MissPru_Dj) February 23, 2018
1 1 Total