Lenovo Takes Gaming To A New Level : Unveils New Gaming Laptops At CES2017 [FULL REVIEW & IMAGES]
Lenovo just took gaming to a whole new level . Announced at CES on Tuesday, The Legion sub-brand has been added to Lenovo's gaming laptops —which is definitely more fitting than the "IdeaPad" designation of the 2016 models.
The new models - Y520 and Y720 models will be the first to bear the Legion name.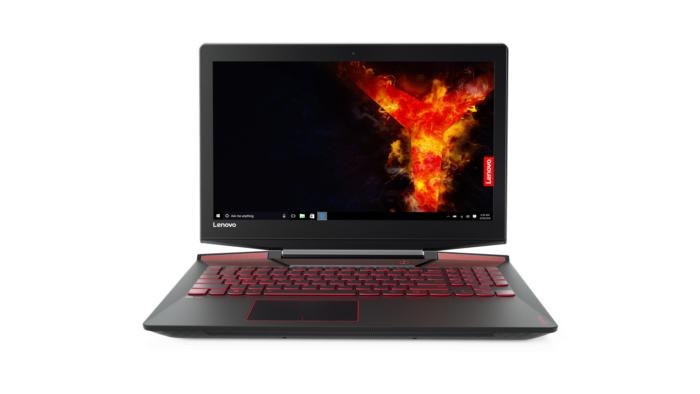 The laptops include the compulsory under-the-hood tune ups you would expect of a 2017 update.
Both the Y520 and Y720 come with seventh-generation Intel Core i7 processors, Nvidia's 10-series graphics cards, 16GB of DDR4 RAM, and either a 512GB SSD or a 2TB hard drive. These specifications are amazing , and i'm more interested in the Y720 with its 6GB GTX 1060.
In addition to being extremely powerful, that graphics card makes the Y720 capable of pumping a virtual reality headset.
Lenovo's external design shifts are probably more noteworthy than the internal component updates. Lenovo also included an IPS display on both the Y520 and Y720, with the option of including a 4K screen on the Y720.
Now, you won't be playing games much at 4K—like most of these budgetgaming laptops, the display is meant mostly for day-to-day use. In fact, you'll probably have to set the resolution to 1080p to get decent performance in games. Still, 4K is a notable upgrade.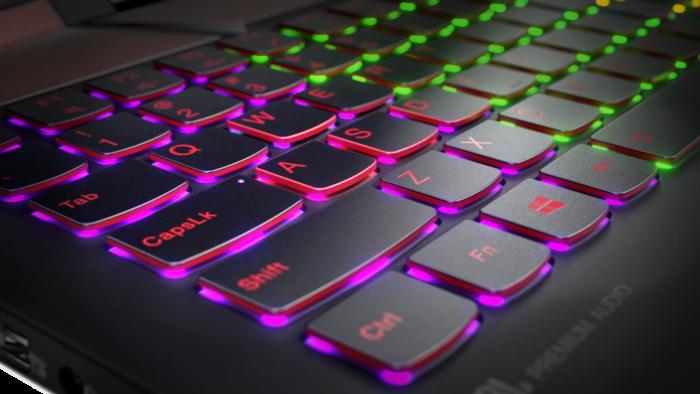 The Y720 also packs some other frills, including a built-in Xbox One wireless controller receiver for those who don't want to tote along a dongle or cable. Keyboard diehards win out too, as the Y720 sports RGB backlighting. Given Lenovo's ongoing partnership with Razer, I'm curious whether it's a Razer Chroma-enabled RGB keyboard with full per-key blacklisting.
The Legion Y720 is also being touted as the "World's first Dolby Atmos PC,". The whole thing's a marketing stunt anyway, as it only applies to headphone-based Atmos. So don't expect the Y720's built-in JBL/Harman speakers to suddenly replicate a full 7.1 surround system. This is headset surround, which isn't even great at handling normal 7.1, let alone Atmos's Z-axis tricks.
The Y520 won't turn as many heads, though with an included 1050 Ti, it's still a competent gaming laptop. You can't option a 4K screen, but its 1080p IPS display is still better than the Y50 of just two years ago. And while the keyboard doesn't feature RGB backlighting, it's fully illuminated in single-color red. Functional enough, albeit less fancy.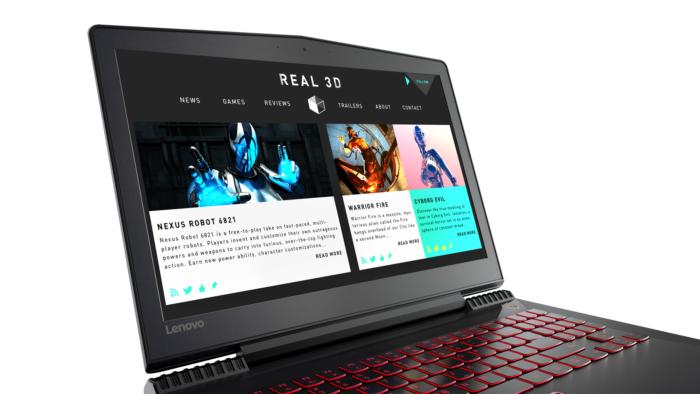 The main problem with Lenovo's laptops remains their aesthetic. Chunky and black with red highlights, both the Y520 and Y720 feel like relics from an earlier era of gaming. It's clear Lenovo took cues from Alienware, but it's mucha rather they'd crib from Asus, MSI, or Razer when designing these things. Let's see something a bit more thin and discreet, especially with only a 1060 inside to worry about thermally.
The Y520 starts at $900 and the Y720 at $1,400. Those are bargain prices forgaming laptops of this spec caliber, and definitely worth a second look.
Wow!!! That's absolutely wonderful


Ibile
May 04, 2017 (
Post 3
)
Intresting That Is A Very Good Upgrading


1 1 Total