A Clarion Call To All The Good People Of The World: Please Save A Soul
Views: 578
Replies: 2
Started By: Dcliam85
Last Poster: Ibrahim0092
Last Post Date: Dec 30, 2016
This appeal is of immense need to help keep one of us alive. Abiola Sikiru and Abiola Kudirat from Olojo's Compound, Ilobu, Osun state got married in December 27th, 2014.
After their marriage, the bride was pregnant but noticed a strange pain in her left pelvic region. In the course of managing the pain, she had a miscarriage and was subjected to series of tests.
Subsequently, the situation became serious and could not walk without crutches, she became totally uncomfortable. After meeting with a consultant - Dr. Ugbeye at the National Orthopaedic Hospital, Igbobi, Lagos, it was brought to her noticethat she would need a major operation (Left Total Hip Replacement).
Suffice to state that both the husband and wife are jobless and the amount required to keep KUDIRAT ABIOLA alive, being the amount listed for the major operation at the National Orthopaedic Hospital, Igbobi, Lagos is ONE MILLION AND TWO HUNDRED AND FIFTEEN THOUSAND NAIRA ONLY (#1,215,000:00) other miscellaneous charges not included, this appeal then becomes highly imperative.
This appeal is to help give your widows' might to the couple; bring happiness back to them, buy them a~ future and save a soul.
Bank Details:
Acct Name: Abiola Kudirat
Acct No: 3047371422
Bank Name: Sky Bank PLC.
Phone No:
Abiola Sikiru: +2348030567605
Abiola Kudirat: +2348063942718
No amount is too small to offer. An additional drop increases the volume of the water in the basin. God in his infinite mercy shall reward your kindness to this young couple in a million fold.
Please share to help give this information the widest publicity it requires. Remain Blessed!
Below are some documents obtained from hospitals.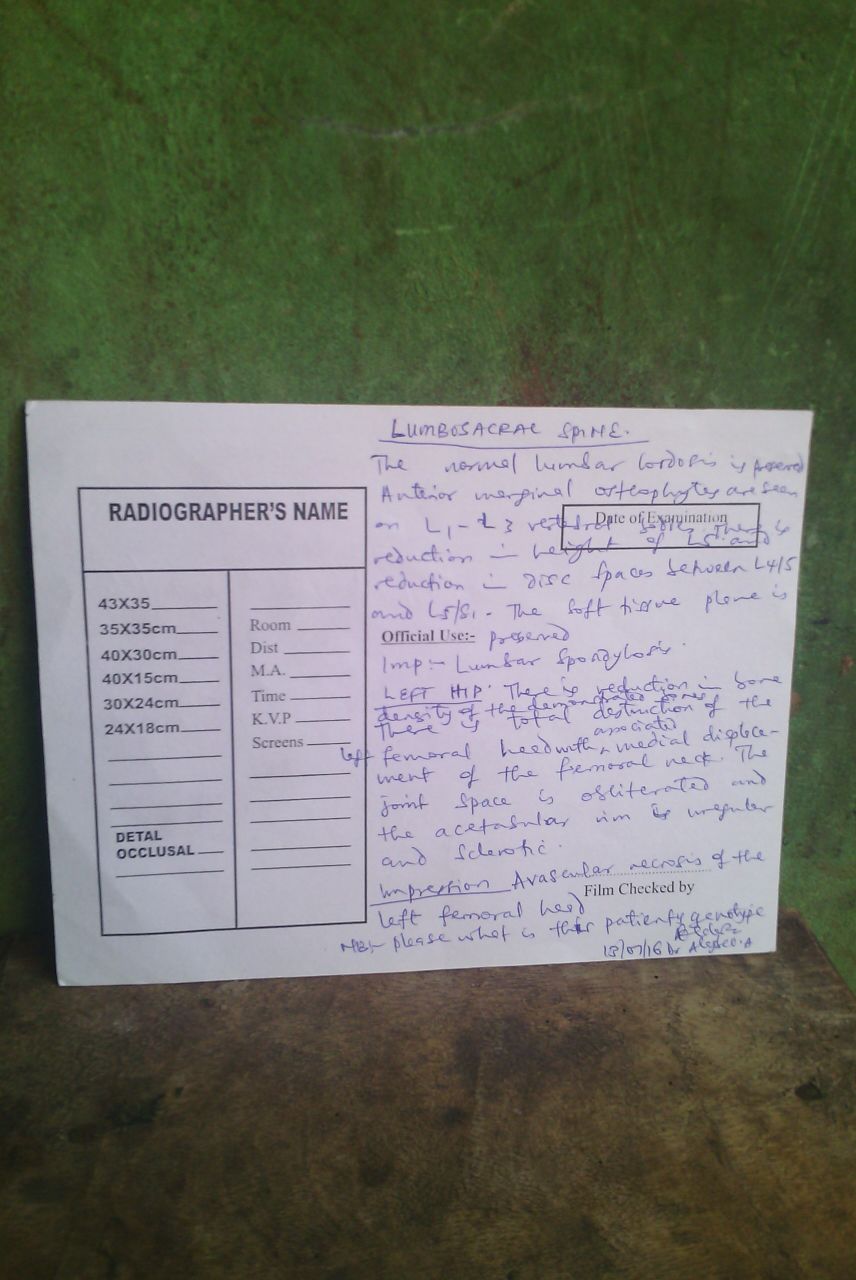 What a pity...... I really feel sorry for her


1 1 Total