Why I'm Leaving With My Mum At 34 - Anthony Joshua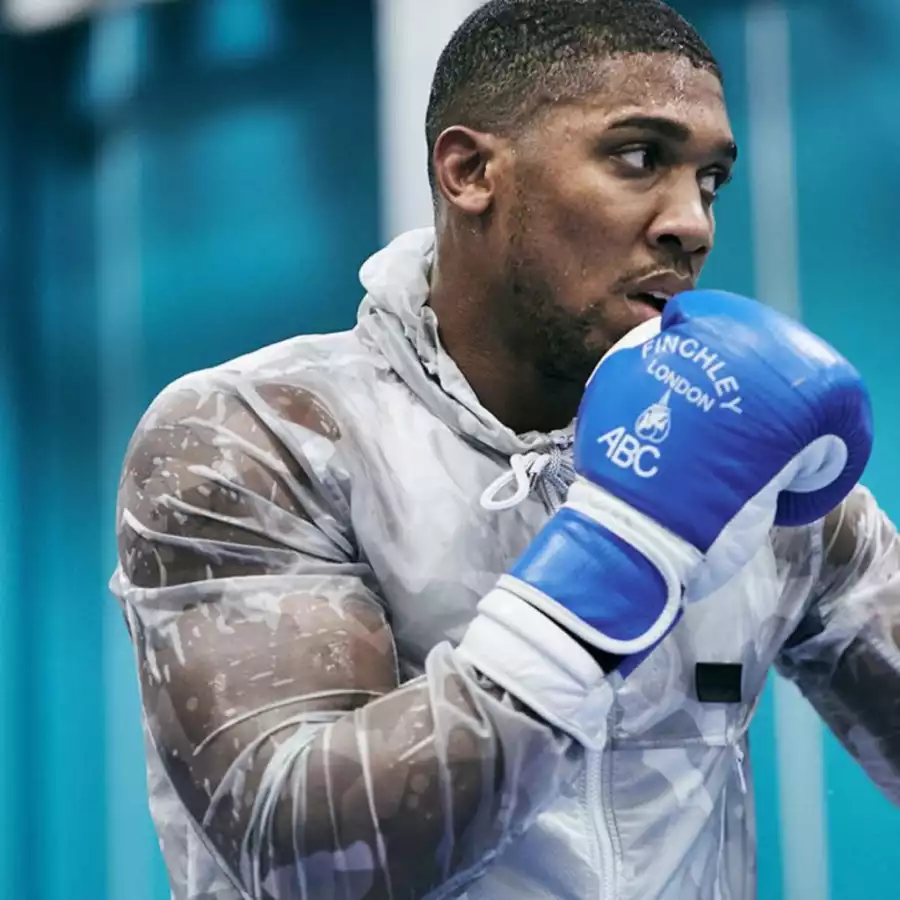 World-famous boxer, Anthony Joshua has made an interesting revelation.
He revealed why he still lives with his mother at the age of 34, insisting that any future partner would struggle to convince him to move out.
Joshua, who moved back into his mother's two bedroom ex-council flat in 2017 after earning an estimated £15million from defeating Wladimir Klitschko, beat Robert Helenius in August and is on the hunt for his next fight ahead of 2024.
The British boxer sat down with Louis Theroux to discuss his close relationship with his family and warned future girlfriends they'll need to compete with his mum, Yeta Odusanya.
"I still live with my mum," the two-time world champion told the BBC. "In our culture, we grew up in our own family home, we support our parents.
"Why am I going to move out and leave my mum by herself, for some girl? Family is the most important thing.
"When a girl gets with me, she ain't just marrying me, she's marrying my family."
The grounded boxing star, who is not publicly in a relationship, admitted that he likes to keep his personal life private as he cannot live up to the expectations people have of him.
He continued: "Are we going to dissect everything I say and use it as a narrative to create a story? That's why I keep myself to myself.
"You put all this pressure on yourself to come and be this big star and be perfect.
"I'm telling you, they'll pull you down. The higher you are, the bigger the drop."
Joshua was previously in an on-off relationship with the mother of his child, former school friend Nicole Osbourne, whom he once bought a £500,000 flat not far from his home.
In April, the heavyweight fighter called Laura Woods his 'dream date' in a flirty interview with the presenter after his comeback win over Jermaine Franklin.
Woods, who is now dating former Love Island star Adam Collard, asked Joshua what he thought of his career so far and the boxer replied: "I think it's blossomed amazingly, just like you."
The flirty exchange continued as Joshua joked that former Chelsea star Ruben Loftus-Cheek had 'beaten him to it' by naming Woods as his crush.
When the popular presenter asked who his dream date was, AJ said: "You. I know Loftus Cheek has beaten me to it!"
Woods then joked that there's no competition between the sportsmen before asking him about his current relationship status.
Joshua said: "With boxing I didn't want to commit because I didn't want to go training and then I'm busy arguing with my Mrs. or something and my head's not in the game.
"So I just decided to keep my head where it needs to be. I've seen good relationships and bad ones."