Lyta Is Depressed And Ashamed To Speak Up — Twitter User Cries Out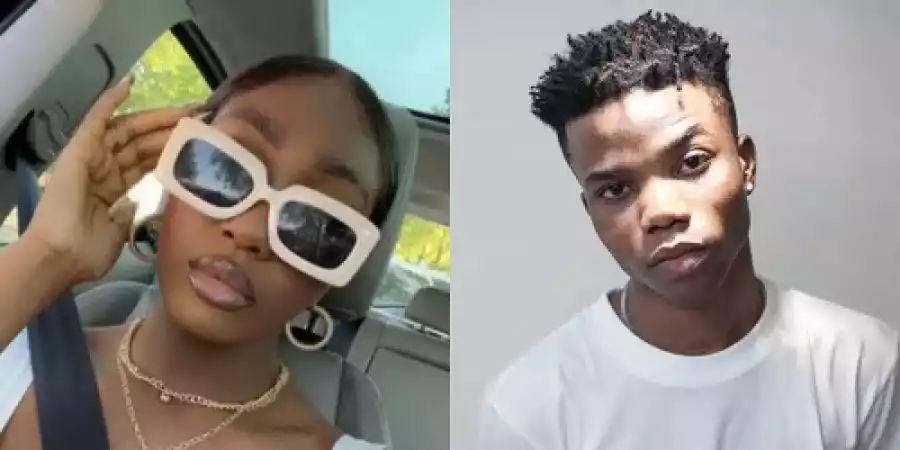 A Twitter user has called on Nigerians to come to the rescue of singer Lyta.
The lady claims the young singer is depressed and needs help but is ashamed to ask for it.
The lady via her Twitter account, @theopeszn, begged her followers to help him.
According to her, Lyta is not himself anymore and is ashamed to speak up.
The musician had opened up before on his depression claiming many people requested money from him because he was a superstar but he had nothing to his name then.
See her post below: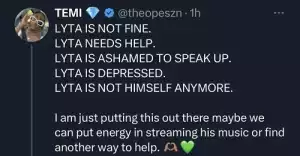 Her tweet says;
"LYTA IS NOT FINE.
LYTA NEEDS HELP.
LYTA IS ASHAMED TO SPEAK UP.
LYTA IS DEPRESSED.
LYTA IS NOT HIMSELF ANYMORE.
I am just putting this out there maybe we can put energy in streaming his music or find another way to help. 🫶🏽💚"
Some reactions to the post:
@Tee_Classiquem1 asked: "What is going on in the music Industry ffs 💔"
@JAY_BLAQ1998 said: "Someone close to him should do something we don't wanna type rip for any young promising artist again please"
@imperialpresh inquired: "How do you know he's not fine??? Just jumped to conclusion???"
@_Haryohh wrote: "This guy was supposed to be a top artist with the way he started
Made a very very bad decision and it's affecting him till now"