Police Arrest Two For Ripping Anambra Residents Off With Death Threats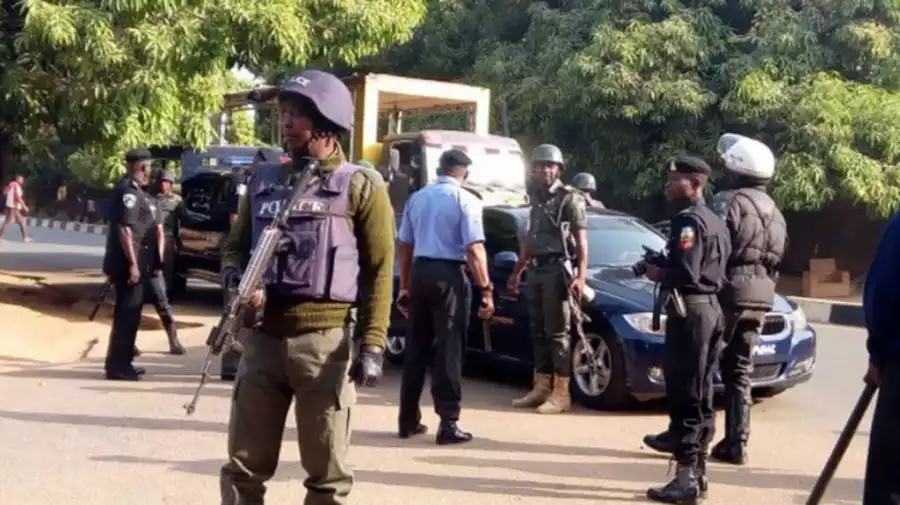 Exploiting the insecurity in certain areas of Anambra, an organized syndicate has been using death threats to extort money from residents.
There have been cases of death threat messages to individuals, with specific instructions to pay money to them to avoid being kidnapped or killed.
Sources said the incidents are more rampant in violence-prone areas of Anambra State, where secession agitators operate, including in Umunze, Ihiala and Nnewi South Local Government Area.
One of the sources said, "You will just get a message telling you to pay money into a dedicated account to avoid being killed. They also describe you well enough, such that you will know that they know you."
Meanwhile, acting on one of the complaints, police in Anambra State have said that it has arrested three persons in different locations in the state who are involved in such operations.
A press release by the state police command's spokesperson, DSP Tochukwu Ikenga, on Thursday said: "Police in Ozubulu and Umunze towns in Anambra State have smashed two deadly syndicates extorting money from unsuspecting members of the public via deadly threats.

"At Umunze, Orumba South LGA Headquarters, two suspects were nabbed after painstaking investigation."
Narrating the operational model of the syndicate, Ikenga said the suspects sent text messages to their victim identifying themselves as members of ESN and demanding to be paid huge sums or else he and his daughter would be kidnapped and killed.
He said: "Both suspects are now cooling their feet in detention and would be arraigned in court soon."
In a similar development, Police at Ozubulu, Headquarters of Ekwusigo LGA, also arrested one male suspect who used two different lines to issue deadly threats to a businessman.
The release said: "The suspect claimed to be an ESN Commander and ordered his victim to pay up or be killed.

"Meticulous investigation employing technology and human assets led detectives to his hideout where he was arrested, and both sims recovered. He was taken into custody and is to be arraigned in court.

"The Commissioner of Police, Anambra State Police Command, CP Aderemi Adeoye, has commended both DPOs for their diligence and painstaking effort, which led to unravelling the identities of the crime suspects and apprehending them.

"He assured that Command Headquarters will continue to motivate its personnel across the State for optimum performance."