Security Operatives Dehumanize Students Celebrating After Graduation, Force Them to Frog Jump (Video)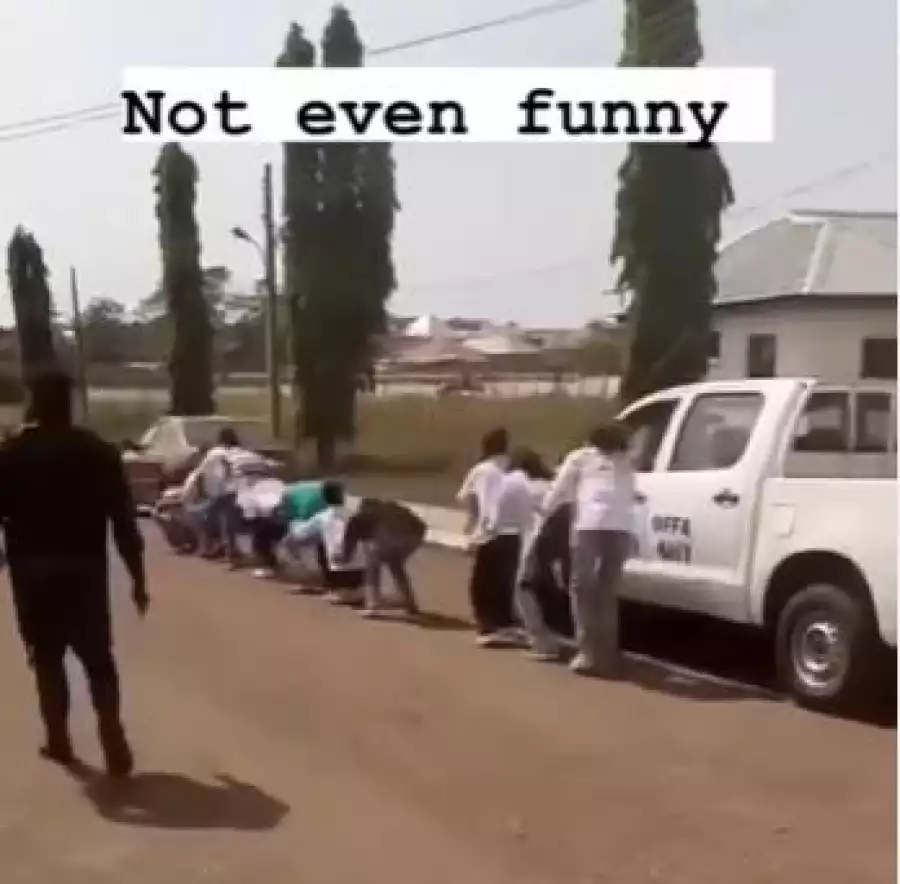 Nigerian students have been dehumanized by security operatives suspected to be Nigerian soldiers.
In a viral clip, the students were seen being forced to frog jump while the soldiers filmed them.
The students who were celebrating after graduating from the university were obviously exhausted and in pain from the punishment which was meted out by the soldiers.
Watch video below: