Nigeria Boxing Federation suspends Azania Omo-Agege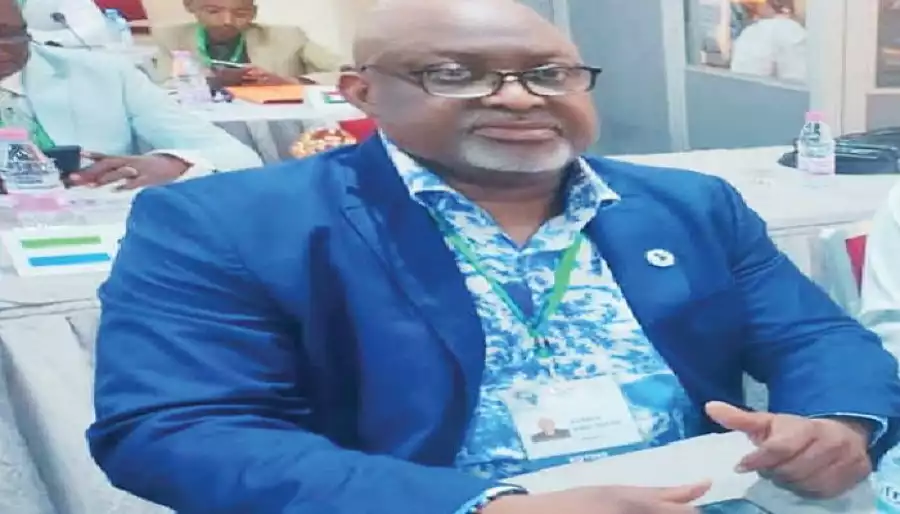 The Board of Nigeria Boxing Federation, NBF, has indefinitely suspended it's Vice President, Azania Omo-Agege.
In a letter signed by the Secretary General, Akinyele Oladapo, it was alleged that Azania Omo-Agege impersonated the President of NBF.
According to the letter, the allegation was confirmed by various African Boxing federation presidents.
According to the statement, the decision to suspend Omo-Agege was taken at the Board meeting held on 11th November 2023, at which he was unable to defend his actions concerning the unauthorised press release/letter to the International Boxing Association (IBA) that embarrassed the Nigeria Boxing Federation, Nigeria Olympic Committee, Federal Ministry of Sports and the entire country.
The statement revealed that Azania Omo-Agege forged and printed the letterhead of the NBF without approval.
The statement read; "At no time has Azania Omo-Agege briefed or written any report on the outcome of meetings at AFBC and IBA for the action of the President.
"That you failed to utilise the opportunity provided by the board to reconcile you and the President at the last zoom meeting.
"That you constituted yourself as one man parallel body against the majority of the board who affirmed the decision to join the World Boxing body as a step in the right direction for the growth of boxing.
"Your claim to IBA that President of Nigeria Boxing Federation Lieutenant General Kenneth Minimah has ceased to be President according to constitution is null and void as well as embarrassing."
The statement requested Omo-Agege to withdraw the letter written to IBA, the suit against the world body, issue a press release denouncing the earlier statement, write an apology to the President as well as the Board, within 21 days.