PLASU management responds to the strike action by ASUU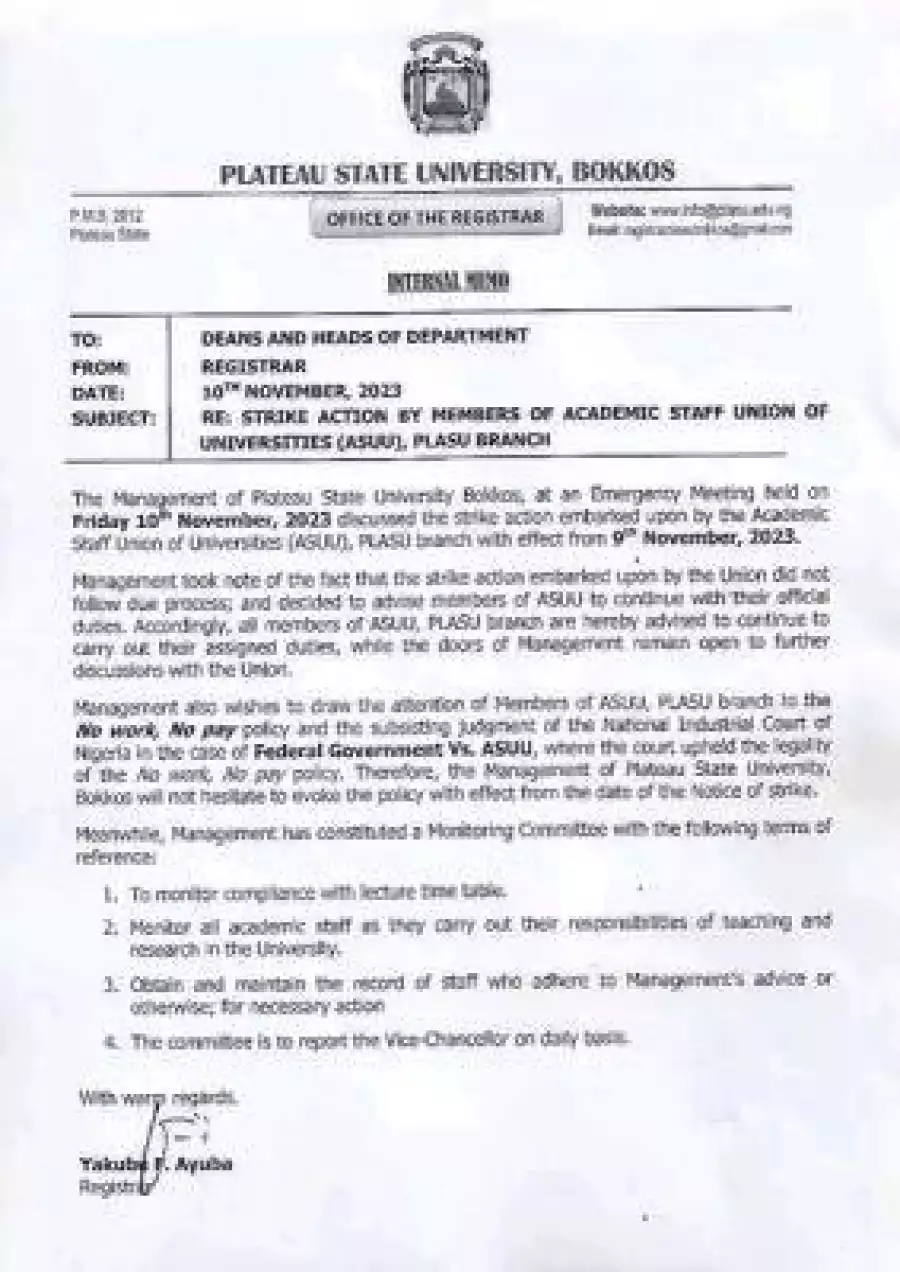 The Management of Plateau State University at an Emergency Meeting held on Friday, 10th November, 2023 discussed the strike action embarked upon by the Academic Staff Union of Universities (ASUU), PLASU branch with effect from 9th November, 2023.

Management took note of the fact that the strike action upon by the Union did not follow due process and decided to advise members of ASUU to continue with their official duties. Accordingly all members of ASUU, PLASU branch are hereby advised to continue to carry out their assigned duties while the doors of management remains open to further discussions with the Union.

Management also wishes to draw the attention of members of ASUU, PLASU branch to the No work No pay policy and subsisting judgement of the National Industrial Court of Nigeria in the case of Federal Government vs ASUU, where the court uphold the legality of No work No pay policy. Therefore the Management of Plateau State University, Bokkos will not hesitate to evoke the policy with effect from the Notice of strike.
Meanwhile, Management has constituted a Monitoring Committee with the following terms of reference;
1. To monitor compliance with lecture timetable
2. Monitor all academic staff as they carry out their responsibilities of teaching and research in the University
3. Obtain and maintain the record of staff who adhere to Management's advise or otherwise; for necessary action
4. The committee is to report the Vice-Chancellor on daily basis.
With warm regards.