ESUT sales and processing of change of course forms, 2023/2024 session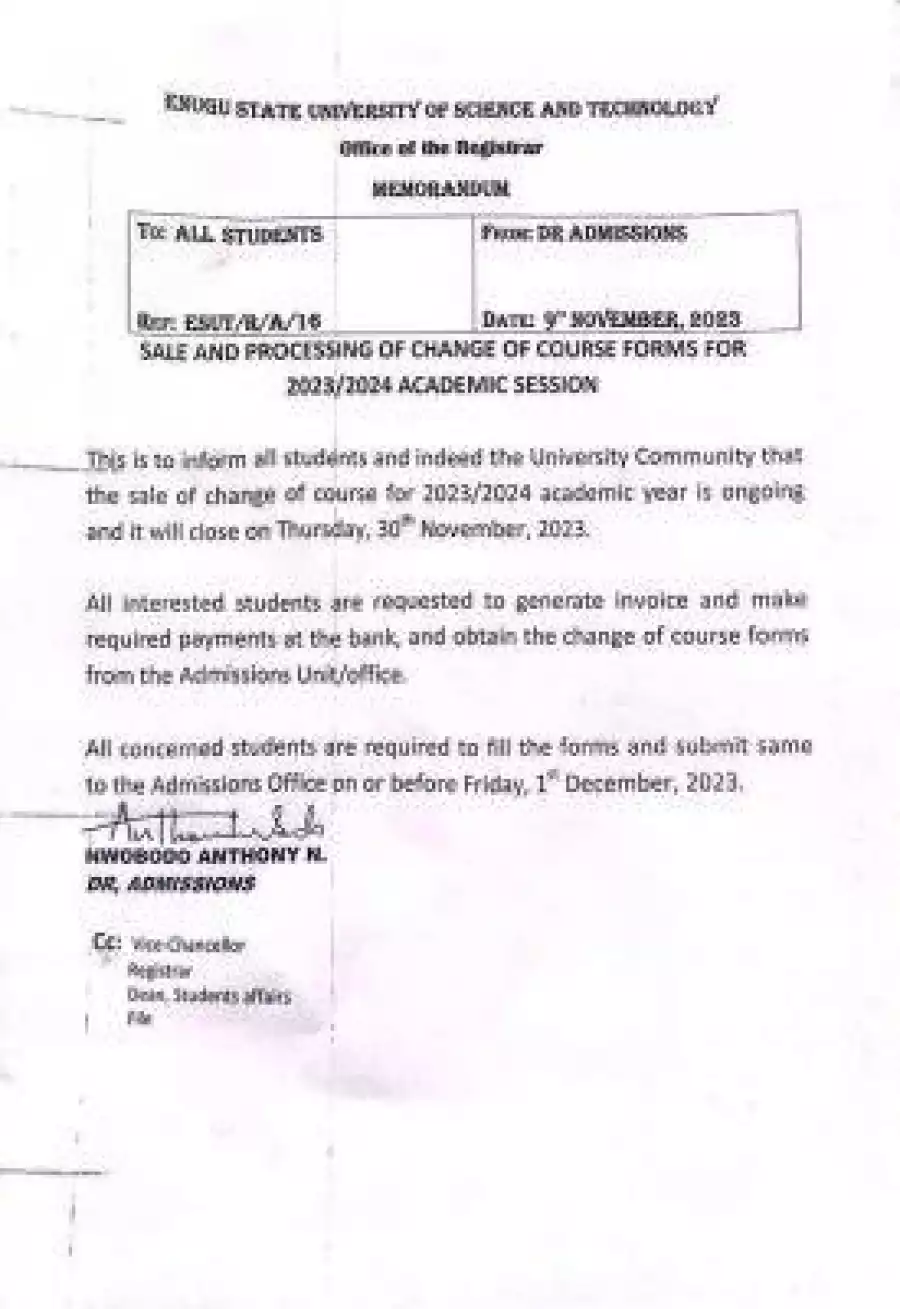 This is to inform all students and indeed the University Community that the sale of change of course for 2023/2024 academic year is ongoing and it will close on Thursday, 30th November, 2023.

All interested students are requested to generate invoice and make required payments at the bank, and obtain the change of course forms from the Admissions Unit/office.

All concerned students are required to fill the forms and submit same to the Admissions Office on or before Friday, 1st December, 2023.