Biography & Net Worth Of Abena Korkor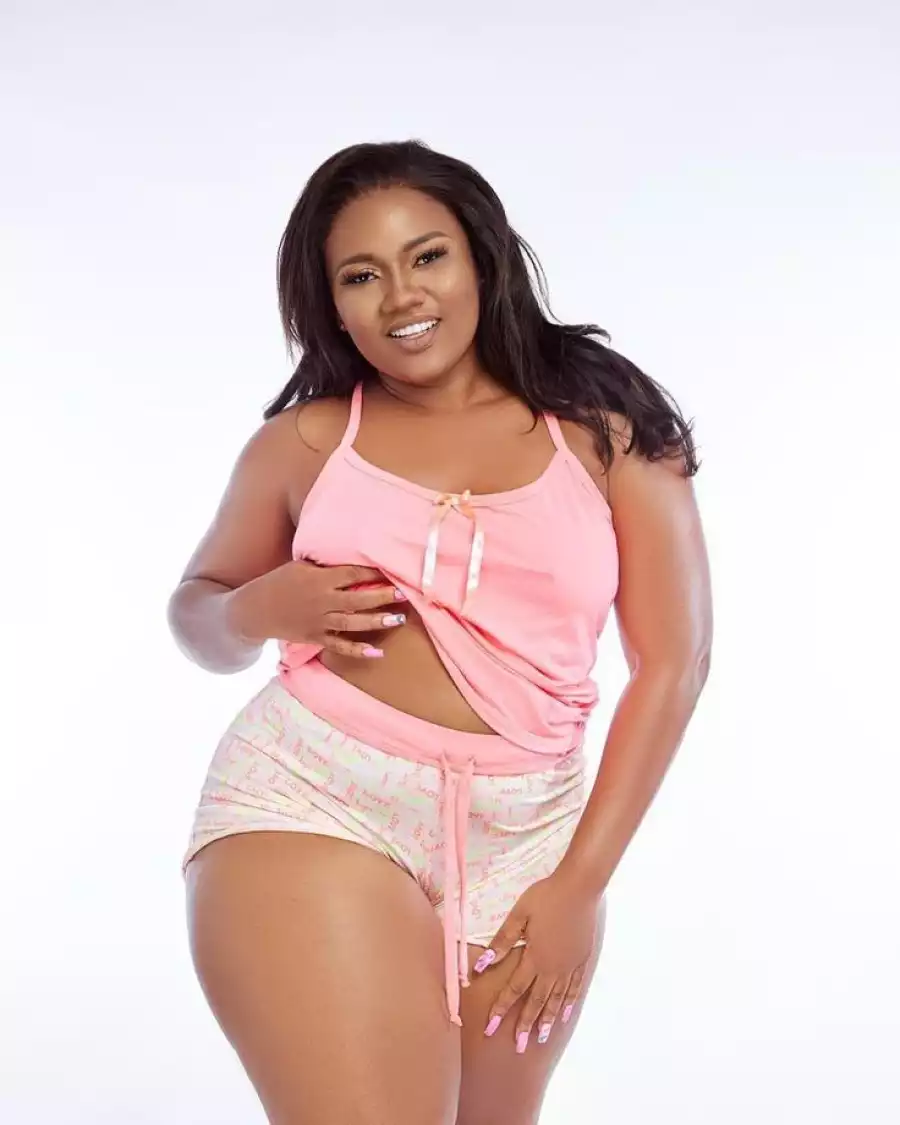 Nana Abena Korkor Addo (born January 30, 1990), widely recognized as Abena Korkor, is a prominent television personality and socialite in Ghana. Notably, she was the co-host of TV3 Ghana's renowned program Ladies Circle.
Nevertheless, Abena Korkor's tenure at UCC became engulfed in controversy when explicit videos and photos surfaced online, capturing nationwide attention and dominating headlines.
Early Life & Education
Abena Korkor, a Ghanaian citizen, was born on January 30, 1990. Although her parents' identities remain undisclosed, they can be addressed as Mr. and Mrs. Korkor.
Growing up, Abena Korkor was accompanied by a younger brother, whose name has yet to be revealed by the media.
During her formative years, Abena Korkor attended St. Paul Methodist Preparatory School for her primary education and later pursued her secondary education at Aburi Girls Senior High School. As she progressed in her academic journey, Abena Korkor enrolled at the University of Cape Coast to pursue biomedical and forensic science.
Career
Abena Korkor is known for her relentless pursuit of staying in the news by revealing her encounters with high-profile politicians and discussing controversial topics related to sexuality.
She previously co-hosted a show called Ladies' Circle on TV3 Ghana but was dismissed due to posting explicit content on her Instagram account. Her Instagram page has since been deleted following the emergence of another video featuring her nudity.
After her negative experience, Abena Korkor transformed it into something positive by establishing Psycho-Social Africa, an organization dedicated to enlightening and promoting awareness about mental health.
Abena's bipolar background and constant desire for attention have made it challenging for her to secure employment at media houses, as they prioritize protecting their reputations.
As a result, she has turned to selling sex toys on Instagram as her source of income. Additionally, Abena Korkor has openly admitted to engaging in relationships with wealthy individuals in exchange for financial gain and selling explicit photos to desperate men.
Personal Life
Abena Korkor, 33, has openly admitted multiple times that she has engaged in numerous sexual encounters with various men.
However, despite her candid revelations, she has not disclosed whether she has a committed partner eager to enter matrimony with her. Furthermore, it is worth noting that Abena Korkor does not have any children at present.
Abena Korkor, the controversial media personality, is not married and has not shown who her boyfriend is to the media. She was once rumored to be dating Talaat Yarky and Evans Ago Tetteh. She also once accused her unnamed ex-boyfriend of cheating on her with a journalist named Bridget Otoo.
Abena Korkor has been receiving considerable negative media coverage for quite some time due to her controversial actions. One notable incident involved publicly revealing the names of influential individuals in the country with whom she had been intimate.
Additionally, Abena Korkor was involved in a heated argument with renowned Ghanaian political activist Kwame A Plus. Moreover, during her time at the University of Cape Coast (UCC), she caused quite a stir when she boldly entered Casford Hall and performed a nearly nude dance as part of her campaign for a position in the Student Representative Council (SRC).
Net Worth
Abena Korkor's net worth is estimated to be substantial, falling from $50,000 to $100,000.
In addition to her impressive financial status, she possesses two saloon cars and a luxurious 4-bedroom house in the affluent area of East Legon. It is evident that Abena Korkor has amassed significant wealth and enjoys a comfortable lifestyle with her valuable assets.