Career & Net Worth Of Pia Pounds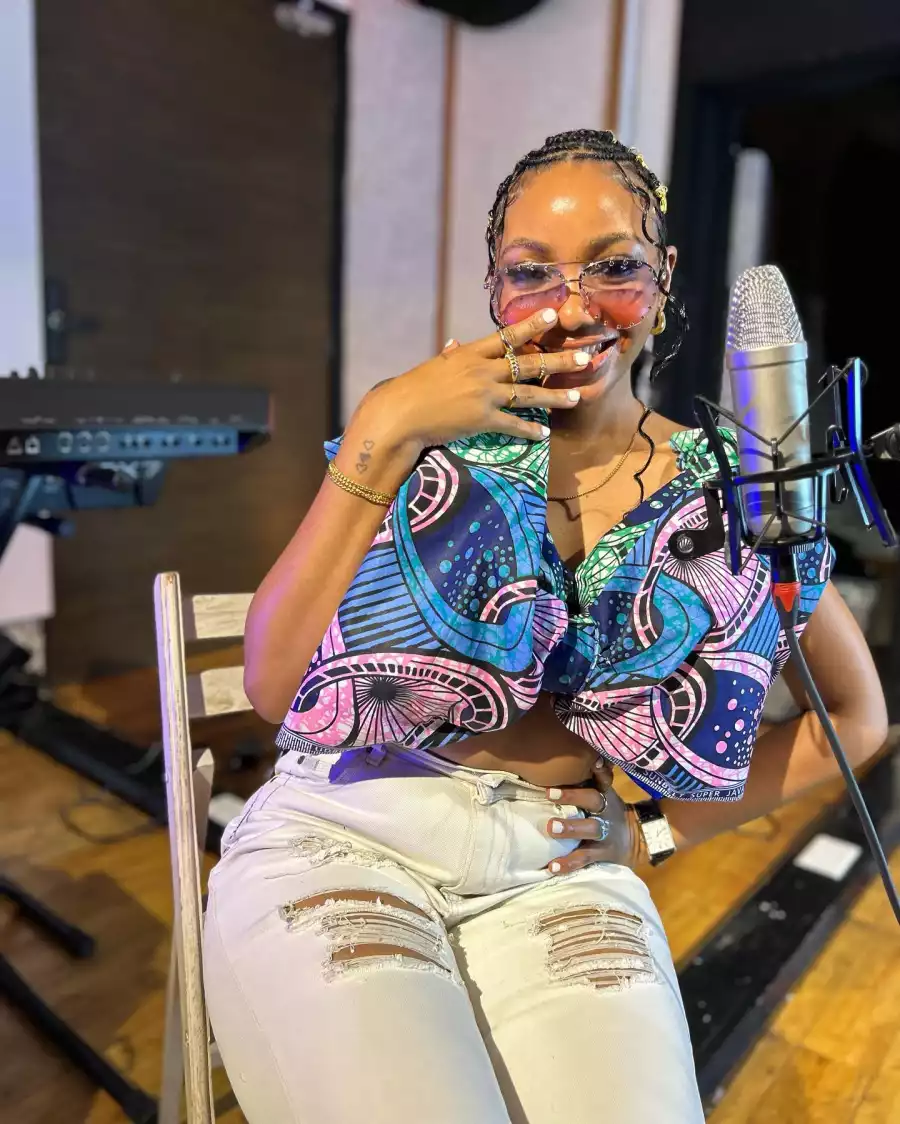 Tracy Kirabo (born November 8, 1996), famously known as Pia Pounds, is a talented singer and songwriter from Uganda. She specializes in creating electronic dance and Afrobeat music.
In addition to her musical pursuits, she is actively involved in various NGOs as a community outreach advisor, particularly with Tara School Inc. Pia Pounds is an entrepreneur and has exciting business ventures, including fashion, beauty, and farming.
Early Life & Education
Pia Pounds, a highly skilled and gifted musician from Uganda, was born on November 8, 1996. Her birthplace is none other than the enchanting Gomba District in Uganda.
Her loving parents nurtured and guided her throughout her upbringing, whose identities remain undisclosed to the public but are affectionately addressed as Mr. and Mrs. Kirabo. Unfortunately, there is a need for more information concerning her siblings within media sources.
However, it is worth mentioning that Pia Pounds completed her education at the prestigious International University of East Africa.
Career
Starting in 2011, Pia Pounds embarked on her professional journey while attending secondary school. She released her debut single, Just the Way You Are, featuring Ragga Dee. However, she temporarily paused her music career to focus on completing her education. It wasn't until 2017, when she was a sophomore in university, that she returned to the music scene.
In 2018, Pia Pounds made a significant career move when she inked a deal with Eddy Kenzo's renowned Big Talent Entertainment label. This proved a turning point for her musical journey as she unleashed a wave of chart-topping hits, most notably the enchanting tracks Tubawe and Wawangula. Nevertheless, in 2019, she took the courageous decision to part ways with Big Talent to venture into the realm of independent artistry and shape her unique path toward success.
Since Pia Pounds decided to become an independent artist, she has consistently released chart-topping tracks that have garnered widespread acclaim. Notable songs in her discography include the highly popular Byompa featuring Fik Fameica, as well as the catchy tunes Easy and Delicious.
However, her talents extend beyond music, as she has ventured into entrepreneurship and achieved remarkable success. Pia Pounds has successfully established her clothing line, catering to fashion enthusiasts with her unique style. Additionally, she has ventured into the beauty world by creating her skincare brand, which has gained considerable recognition for its high-quality products.
Pia Pounds excels in her musical and business ventures and strongly supports women's empowerment and education. She is determined to use her influence to promote positive change in her community as a role model for young girls and women in Uganda.
Awards & Nominations
Awards
2022 African Social Entertainment Awards (ASEA): Best Female Artist
Nominations
2021 African Social Entertainment Awards (ASEA): Best New Artist

2021 HiPipo Music Awards Uganda (HIMA): Song of the Year ("Tupaate")

2021 HiPipo Music Awards Uganda (HIMA): Best Female Artist
Personal Life
Pia Pounds, 27, was involved in a secret romantic relationship with her boss, Eddy Kenzo, following his separation from his partner, Rema.
However, Pia Pounds denied these allegations and announced her engagement to her photographer, Da Ville, at a grand celebration. Unfortunately, their engagement did not last long, as they later decided to call it off.
It remains to be seen whether Pia Pounds has any children, as no information about that has been revealed.
Discography
2018 Taala

2020 Bintwaala

2020 Kibeera Kyo

2019 Wawangula

2019 Byompa (feat. Fik Fameica)

2019 Kasonda

2018 Tubawe

2018 Sili Muyaaye

2018 Wuuba

2019 Slay Farmer

2019 Bitimba

2020 Something
Net Worth
Pia Pounds' net worth falls between $200,000 and $1 million, calculated based on her earnings from various sources such as music sales, streaming royalties, live performances, and endorsements.
As one of the top singers in Uganda, Pounds has gained immense popularity and success. Her music has been streamed to millions on platforms like Spotify and YouTube. Additionally, she has embarked on extensive tours across Africa and Europe.