Biography & Career Of Mayor of Ekiti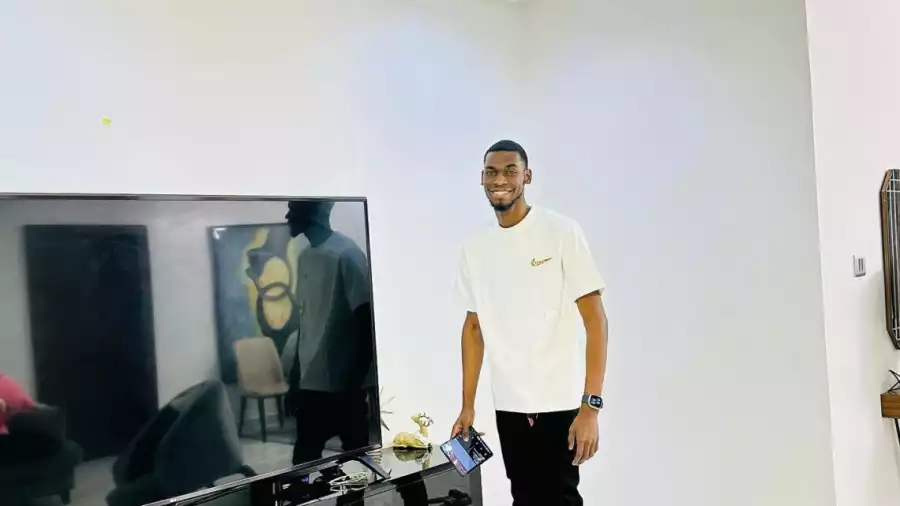 Ogunlade Mayowa Isaac (born September 16, 1993), known by the endearing moniker Mayor of Ekiti or simply Ekiti Pikin, is a celebrated Nigerian punter, astute entrepreneur, and a rising star in the world of Twitter influence.
He first gained prominence as a well-known figure on Twitter, where his journey to fame took an exciting turn. Mayor of Ekiti accomplished a remarkable feat that sent ripples of excitement through social media and the betting community. His prowess as a punter led to an astonishing victory, as he clinched a staggering sum of 50 million Naira through his successful betting endeavors on SportyBet.
But Mayor of Ekiti didn't stop there. He continued to enthrall the public with his extraordinary betting talents, securing yet another astounding victory of 50 million Naira on Christmas day. These impressive wins not only brought him wealth but also solidified his reputation as an accomplished punter, capturing the imagination of many who aspire to follow in his footsteps.
Early Life & Education
Mayor of Ekiti, who was born on September 16, 1993, hails from Ekiti State, Nigeria. His upbringing was under the care of his parents, Mr. and Mrs. Ogunlade.
Although his siblings remain unidentified, it is acknowledged by the media that he does indeed have siblings.
While Mayor of Ekiti has achieved graduate status, there currently needs to be more available information about his specific educational background.
Career
Mayor of Ekiti, a well-known personality on Twitter, has gained popularity as a punter. He recently made waves in the news when he secured 40 million Naira from his betting activities on SportyBet.
Adding to his remarkable success, Ekiti Pikin also grabbed attention when he won another impressive 50 Naira million on Christmas Day. With these incredible achievements, it is no wonder that Ekiti Pikin has become a widely recognized figure in online betting.
Mayor of Ekiti, a visionary entrepreneur, is the brilliant mind behind the innovative Zupago app. This groundbreaking application enables users to conveniently send and receive money not only within Nigeria but also across other countries such as Ghana, Kenya, Uganda, the USA, and the UK.
However, Mayor of Ekiti's impactful contributions continue beyond that. He is also the esteemed founder of the Moe Foundation, an organization dedicated to assisting those in need. With a noble mission of offering support in areas like shelter, food, and bills, Ekiti Pikin's foundation tirelessly works towards creating a better future for the less fortunate.
Personal Life
Mayor of Ekiti, 30, has been extremely private about his personal life, keeping it away from the media's attention. There is a noticeable lack of information regarding his girlfriend, as he has successfully managed to keep this aspect of his life under wraps.
Furthermore, he has yet to publicly address whether or not he has any children, as this topic remains undisclosed to the media as well. It is evident that Ekiti Pikin values his privacy and prefers to maintain a certain level of secrecy surrounding his personal relationships and family matters.
Mayor of Ekiti is not married but has a girlfriend unknown to the media.
Net Worth
Mayor of Ekiti, a prominent figure in Nigeria, boasts a remarkable net worth of approximately $500,000. Renowned as one of the wealthiest punters in the country, he has garnered an extensive fan base on various social media platforms.
His rise to fame and fortune commenced when he triumphantly secured over 40 million Naira through a gambling bet, firmly establishing his prowess in this realm. Building upon this monumental victory, Ekiti Pikin continued to amass wealth by winning an additional 35 million naira a few months later.