I'm Sorry For Defaming Your Character - Blessing CEO Apologizes To Davido For Calling Him Out Over Alleged Debt To IVD (Video)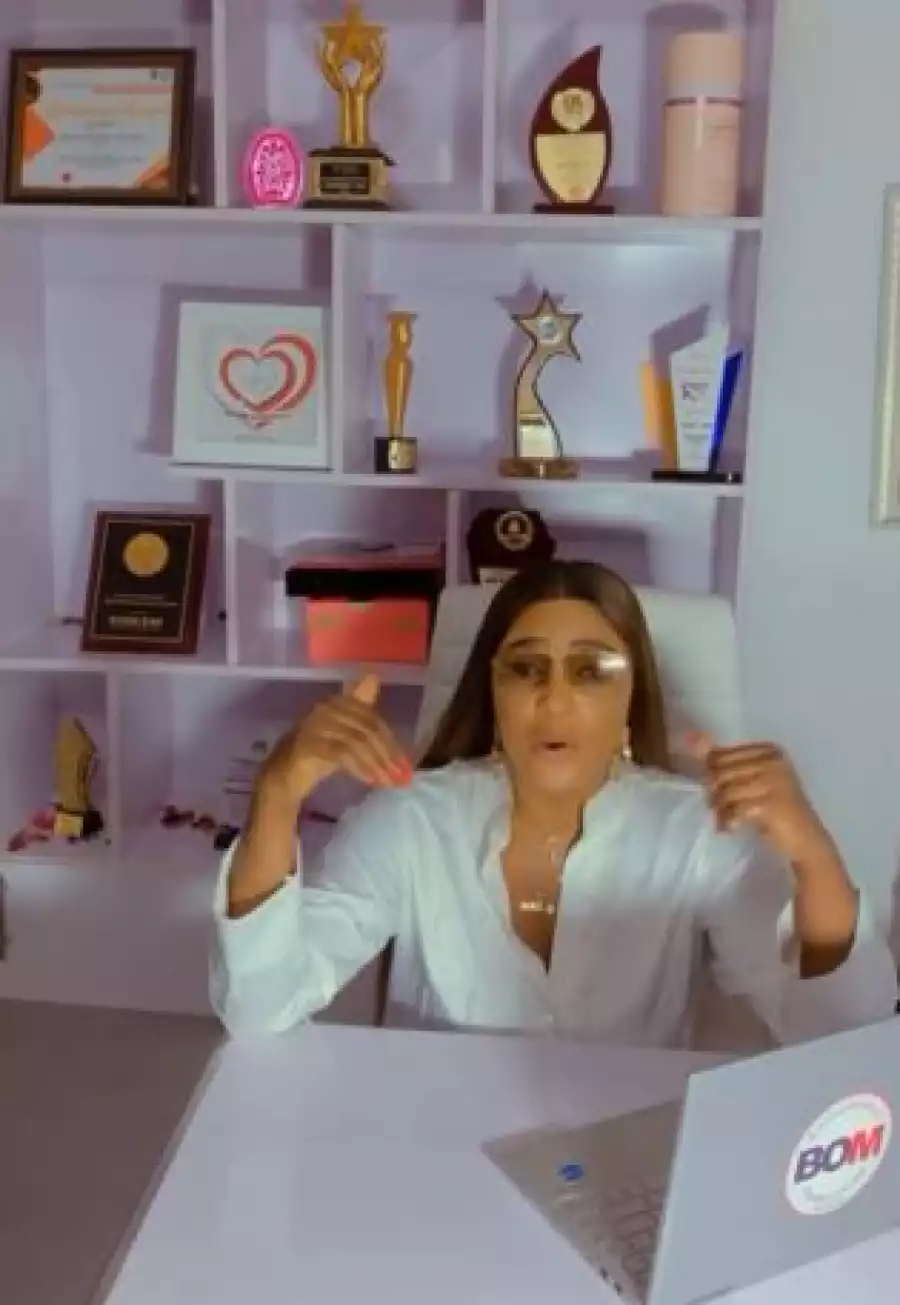 Controversial relationship blogger, Blessing Okoro has taken to Instagram to tender an unreserved apology to Afrobeats star, Davido for calling him out over an alleged debt to auto dealer, IVD.

Her apology comes hours after she honoured an invitation by the police on Monday, November 6, over a petition Davido wrote against her over the debt allegation.
Recall that on October 25, Blessing took to her Instagram page to ask Davido to pay the N4.5 million he is 'yet to balance' her former friend, auto dealer IVD, for the Venza car he purchased and gifted his logistics manager, Isreal Afeare.

It appears Davido wrote a petition against her to the police over the incident and she honored the invitation on Monday.

In a video posted on her IG page on Tuesday evening, Blessing apologized to Davido.

''I really want to apologize to OBO, Davido. I am sorry for calling you out, for hurting you. Everything I said 'Oya sorry'. Me too I am of the 30 billion gang. Forgive and forget. You are not a man of trouble. You are a man of peace. I am so sorry if I said anything that offended you, defamed your character, I am sorry. I am not too big to tell OBO sorry. He is the biggest and number one artiste all over the world''

Watch a video of her tendering her apology below;