I Will Rather Donate My Kidney To Ned Nwoko Than My Father – Regina Daniels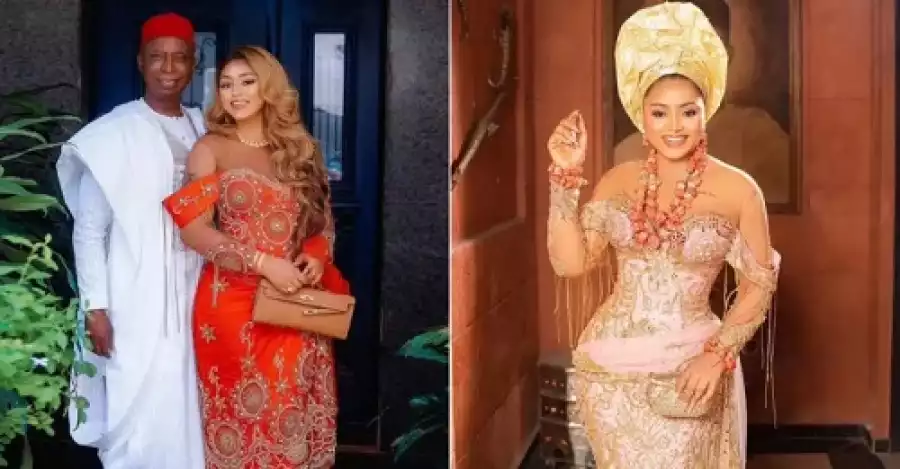 Popular Nollywood actress, Regina Daniels has revealed that she would gladly donate her kidney to her husband, Ned Nwoko, than to her father.
She made the revelation when asked the question while on a movie set.
The actress was asked to choose between donating her kidney to her father or her husband, Senator Ned Nwoko.
While responding, the actress gave her deep consideration for her children's well-being.
Regina Daniels explained that as a mother, her priority is ensuring that her children have their father in their lives.
She expressed her preparedness to donate her kidney to her husband, stressing the importance of her children growing up with both parents.
In her words;
"As a mother, I will donate my kidney to my children's father not because he is my husband but because I don't want my children to grow without a father."