ADSU notice of accomodation allocation exercise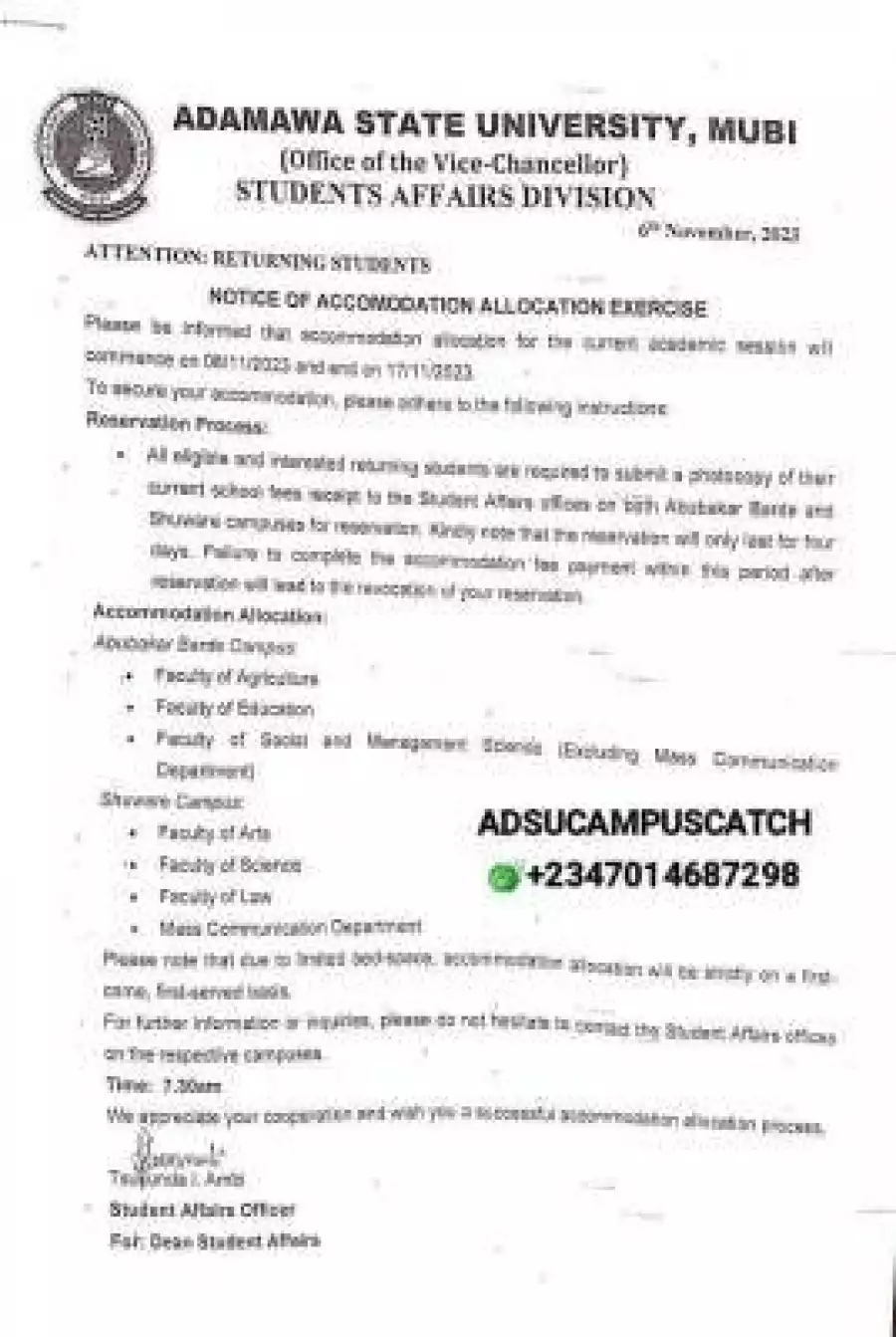 This is to inform you that accommodation allocation for the current academic session will commence on 08/11/2023 and end on 17/11/2023. To secure your accommodation, please adhere to the following instructions:

Reservation Process;
All eligible and interested returning students are required to submit a photocopy of their current school fees receipt to the Student Affairs offices on both Abubakar Barde and Shuware campuses for reservation. Kindly note that the reservation will only last for four days. Failure to complete the accommodation fee payment within this period after reservation will lead to the revocation of your reservation
Accommodation Allocation:
Abubakar Bardo Campus:
Faculty of Agriculture
Faculty of Education

Faculty of Social and Management Science (Excluding Mass Communication Department)
Showers Campus:
Faculty of Arts

Faculty of Science

Faculty of Law

Mass Communication Department
Please note that due to limited bed-space, accommodation alocation will be strictly on a first- come, first-served basis.
For further information or inquiries, please do not hesitate to contact the Student Affairs offices on the respective campuses
Time: 7.30am
We appreciate your cooperation and wish you a successful accommodation allocation process.