Kaduna COE clearance for issuance of 2nd semester examination card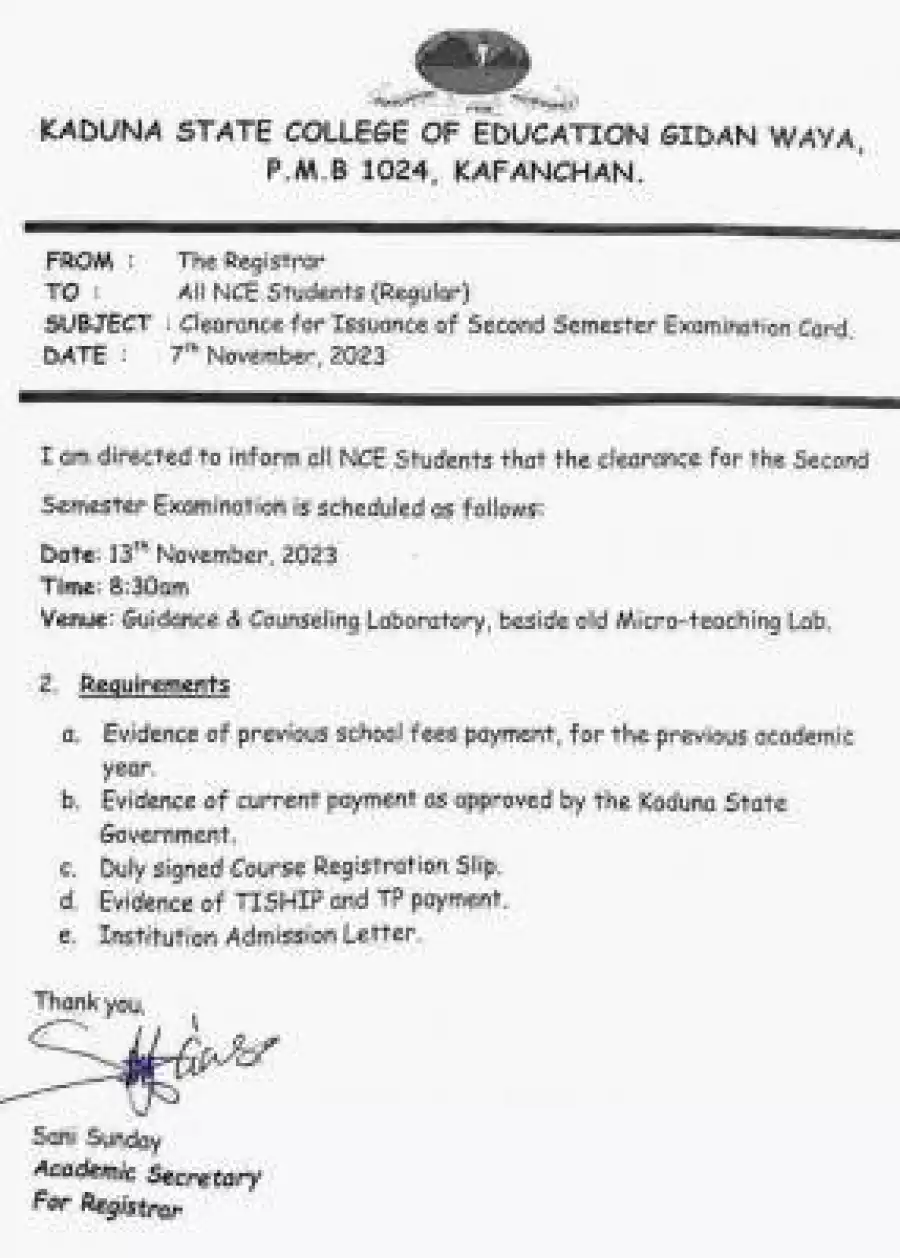 This is to inform all NCE Students that the clearance for the Second Semester Examination is scheduled as follows:
Date: 13th November, 2023
Time: 8:30am

Venue: Guidance & Counseling Laboratory, beside old Micro-teaching Lab.
Requirements
a. Evidence of previous school fees payment, for the previous academic year.
b. Evidence of current payment as approved by the Kaduna State Government.

c. Duly signed Course Registration Slip.

d. Evidence of TISHIP and TP payment.

e. Institution Admission Letter.