Career & Net Worth Of Dolly Parton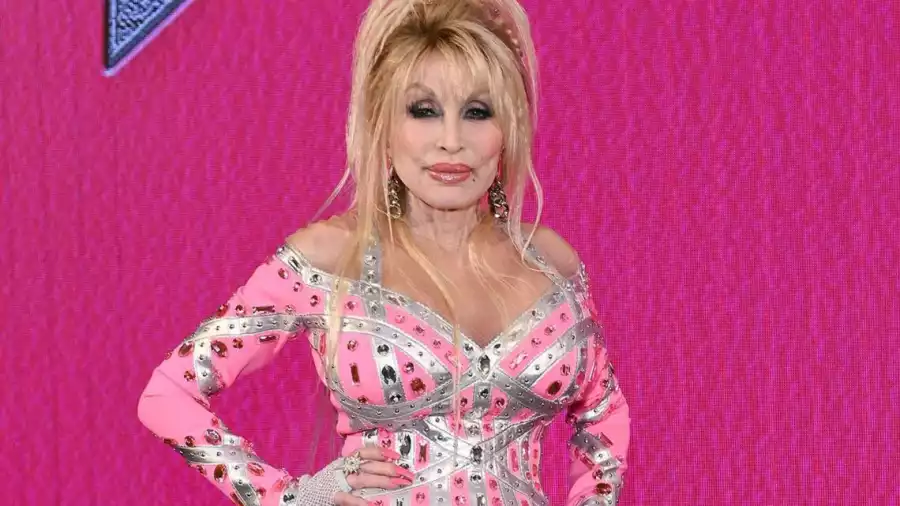 Dolly Rebecca Parton (born January 19, 1946) is a multi-talented personality celebrated as an acclaimed American singer-songwriter, musician, actress, philanthropist, and businesswoman.
With an illustrious career spanning several decades, Dolly Parton has made an indelible mark in country music. Her contributions to the industry have positioned her as a revered figure within the genre.
Early Life & Education
Dolly Parton, the media personality, was born on January 19, 1946, in Locust Ridge, Tennessee, to a low-income family of 12 siblings.
Growing up alongside her siblings: Stella Parton, Randy Parton, Willadeene Parton, Rachel Dennison, Freida Estelle Parton, David Wilburn Parton, Cassie Nan Parton, Floyd Parton, Coy Denver Parton, Robert Lee Parton Jr., and Larry Gerald Parton, motivated her to dive into the entertainment industry.
Dolly Parton's father, Robert Lee Parton Sr., was a builder and a tobacco planter. In addition to singing, her mother, Avie Lee Owens, also managed the household.
Despite having average grades and graduating from Sevier County High School in 1964, Dolly Parton admits that her interests in music and men frequently precede her academic studies. She confesses that she could have put in more effort during her school years.
Career
Dolly Parton embarked on her journey in the music industry during the early 1960s, initially establishing herself as a talented songwriter. She utilized her exceptional songwriting skills to pen tracks for renowned artists such as Hank Williams Jr. and Skeeter Davis.
However, it was in 1967 that Parton truly made her mark, releasing her very first album titled Hello, I'm Dolly. This remarkable debut gained significant acclaim and propelled Parton into the spotlight as a celebrated solo artist, rapidly garnering a devoted fan base.
In 1967, Dolly Parton partnered with Porter Wagoner, resulting in a string of top-rated duet albums. However, after seven years of working together, Parton boldly decided to leave the acclaimed Porter Wagoner Show in 1974. This marked the beginning of her remarkable solo career, where she would achieve even greater success and establish herself as an iconic figure in the music industry.
During the 1970s, Parton's solo career remained prosperous as she achieved success with several albums. Among them were Jolene (1973), Coat of Many Colors (1971), and 9 to 5 (1980), all of which became popular hits. One particular song, I Will Always Love You, from her album Jolene, reached the top spot on both country and pop charts, solidifying its status as a significant crossover hit.
Dolly Parton, apart from her achievements in music and film, has also made a name for herself as a thriving entrepreneur. She is the proud owner of Tennessee's renowned Dollywood theme park and has established her clothing line, perfume collection, and cosmetics brand. Furthermore, Parton actively engages in philanthropy, generously contributing millions of dollars to various charitable causes.
Awards & Nominations
Grammy Awards: 11 wins, 51 nominations

Academy Awards: 2 nominations

Tony Awards: 1 nomination

Country Music Association Awards: 10 wins, 45 nominations

Academy of Country Music Awards: 13 wins, 45 nominations

American Music Awards: 4 wins, 18 nominations

People's Choice Awards: 4 wins

Golden Globe Awards: 1 nomination

Emmy Awards: 1 nomination

Kennedy Center Honors: 2019 recipient
Personal Life
Dolly Parton, 77, the famous country singer and philanthropist, has been happily married to her husband, Carl Thomas Dean, for over five decades.
Despite being married to a public figure, Carl Thomas Dean prefers to lead a private life away from the limelight. Their love story began in 1964 when Parton was just 18 years old and Dean was 21.
Two years later, on May 30, 1966, they exchanged vows in a beautiful ceremony in Ringgold, Georgia. Although their marriage was filled with love and companionship, the couple had no children.
Filmography
Movies
1980: Nine to Five

1982: The Best Little Whorehouse in Texas

1984: Rhinestone

1989: Steel Magnolias

1992: Straight Talk

2012: Joyful Noise

2018: Dumplin'
Discography
1967: Hello, I'm Dolly

1968: My Blue Ridge Mountain Boy

1968: Golden Streets of Paradise

1969: Just for You

1969: Porter Wagoner and Dolly Parton

1970: The Fairest of Them All

1970: Joshua

1971: Coat of Many Colors

1971: My Tennessee Mountain Home

1972: Home-Made Songs

1972: The Great Pretender

1973: Jolene

1974: My Heart

1974: Love Is Like a Butterfly

1977: Here You Come Again

1978: Heartbreaker

1980: Dolly
Net Worth
Dolly Parton is one of America's wealthiest self-made women, with an estimated net worth of $650 million. Her riches were amassed through her successful music, songwriting, acting, and business pursuits.