Career & Net Worth Of Sueco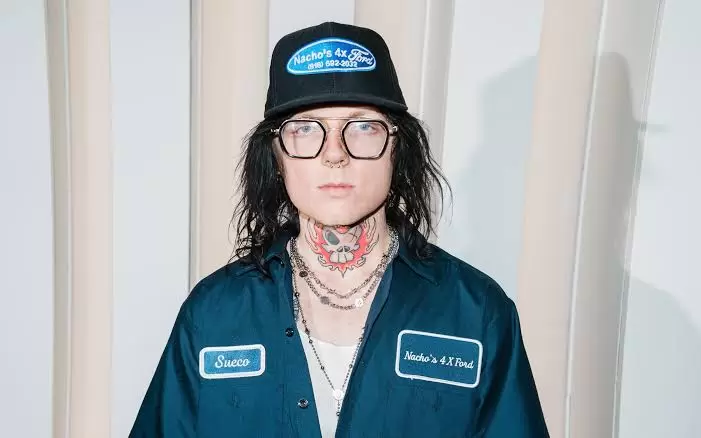 Sueco, also known as Sueco the Child, is a rapidly rising rapper who has made a name for himself with his hit single "Fast."
Born as William Schultz in Los Angeles, California, Sueco has gained popularity through his catchy and energetic music.
With his unique style and infectious tracks, he has captivated audiences and amassed a large following on social media platforms.
Early Life & Education
William Schultz, popularly known as Sueco, was born on January 28, 1997, and is 26 years old as of 2023. He grew up in Los Angeles, California, where he discovered his passion for music at a young age.
He was raised in a musical family, with his parents being church musicians. This exposure to music from a young age had a profound influence on Sueco and sparked his interest in pursuing a career in the industry.
In his early years, Sueco dabbled in various musical endeavors. He initially learned to play the drums through the video game Rock Band, which later led him to join a screamo band.
However, as time passed, Sueco's musical interests shifted towards rap and hip-hop.
Personal Life
Sueco's personal life has been relatively private, but it is known that he is in a relationship with Cruella Morgan.
Further details about his romantic history or any children he may have are not publicly available.
Career
Sueco began gaining attention through his social media presence. Before the release of his hit single "Fast," he had already built a substantial following on Instagram by sharing comedy skits and beatmaking videos.
This helped him establish a fan base even before the release of his music.
In April 2019, Sueco released his breakthrough single, "Fast." The song quickly gained traction on TikTok, with approximately 3 million videos featuring it.
It also garnered millions of streams on Spotify, further boosting Sueco's popularity. The success of "Fast" caught the attention of Atlantic Records, and he signed with them just two months after releasing the song.
Following the success of his debut single, Sueco continued to release more music, including tracks like "Fishscale" and "Paralyzed."
His energetic and catchy style, coupled with his clever lyrics, has resonated with audiences and helped him establish a unique sound in the rap genre.
Discography
Net Worth
Sueco's net worth is estimated to be around $3.5 million. As his career thrives, his net worth is expected to increase further.