Atiba University announces Maiden Combined Convocation Ceremony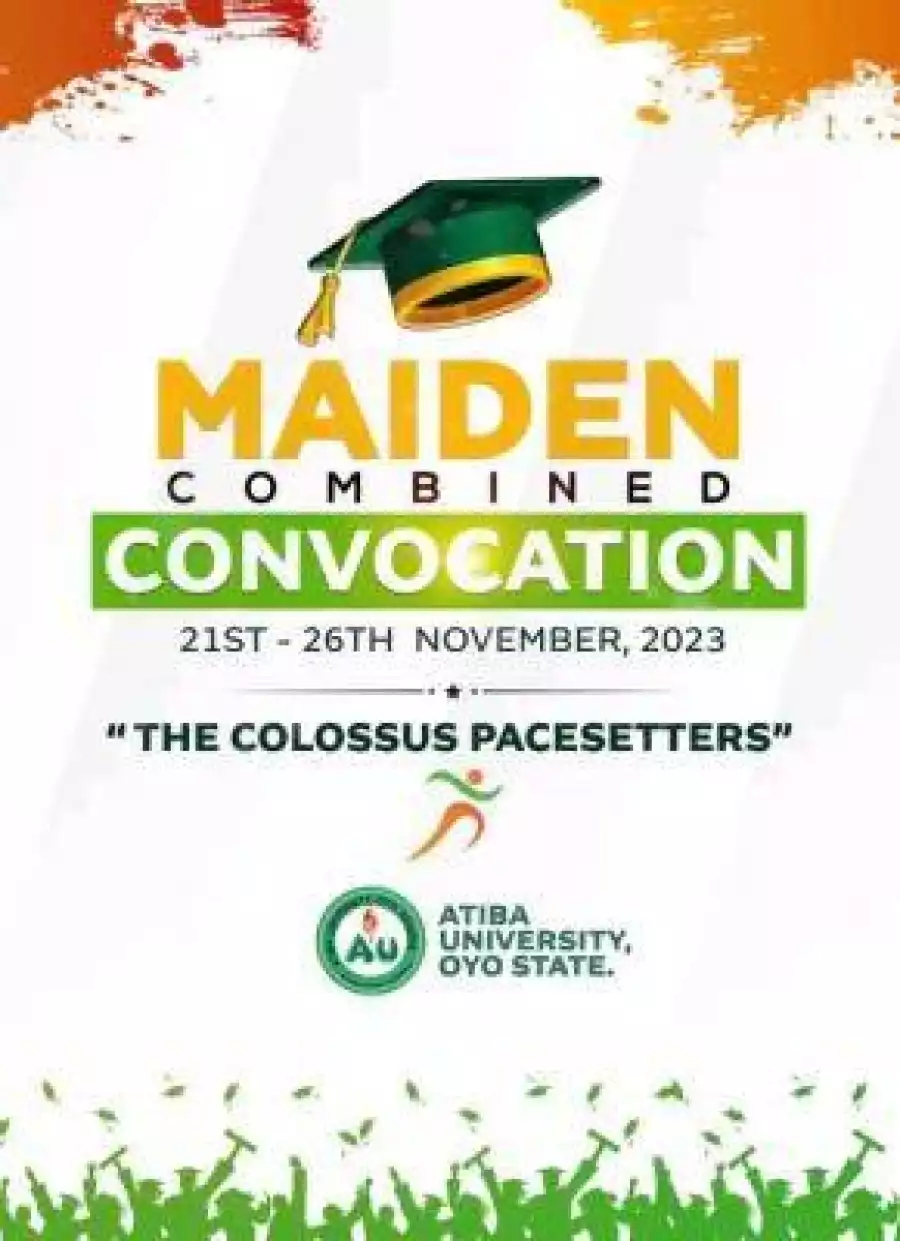 The Management of Atiba University happily announces to the Academic Community, General Public and the future Graduands that the anticipation is high as the management proudly announce the debut of the maiden combined convocation of ATIBA UNIVERSITY OYO. This landmark event will be a celebration of academic achievement, a testament to the unwavering commitment to education, and a pivotal moment in our university's history.

We therefore invite you to witness the birth of tradition and the commencement of a legacy as we come together to honour the inaugural batch of graduates. Comprising of three graduating sets from the Nursing department, English, Political Science, Accounting and others. It's a momentous occasion as we acknowledge the dedication, scholarly pursuits, and resilience of our students, now poised to embark on a new phase in their lives. It's a call to action, an invitation to share in the pride of these individuals who represent the future, equipped with the tools to lead, innovate, and contribute to society.

This is a moment to recognize the collective efforts of our faculty, mentors, and support networks that have nurtured and guided our graduates. We urge you to mark your calendars and join us as we inaugurate this historical milestone. DATE IS 21ST - 26TH NOVEMBER, 2023.
This convocation isn't just a ceremony; it's an assertion of our commitment to academic excellence, a commitment that resonates in every graduate and in the educational journey undertaken at ATIBA UNIVERSITY OYO. Thank you for your support and participation in this significant event.