Auctioned Vehicle: Widow, Son Confirm Receipt Of Over N1M In Donations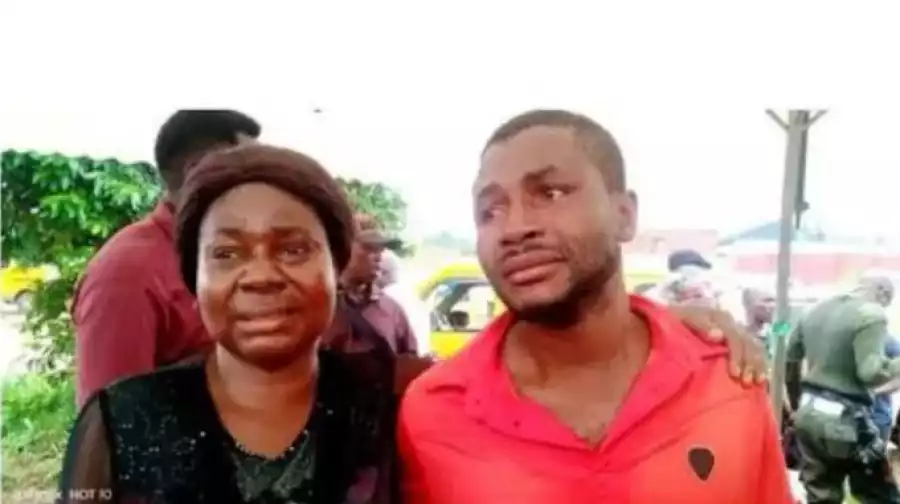 The widow, Dorothy Dike and her son, Osinachi Ndukwe whose car was auctioned by the Lagos State Government for N450,000 over traffic violation have confirmed that they have received over N1 million in donations.
Ndukwe reportedly served jail term after his vehicle was impounded and lost his daughter in the process.

Dike, 49, told Vanguard in her one-room apartment in Ogba-Aguda area of Lagos on Monday that the governorship candidate of the Peoples Democratic Party (PDP) Olajide Adediran aka Jandor and his running mate, Funke Akindele, who visited her and her son on Saturday gave them a donation of N500,000.

She added that they have received other donations since they went public with their ordeal.

Dorothy said, so far, over N1 million has been donated to her family out of which N700, 000 was paid to the original owner of the bus, Ife Ikechukwu, who sold the bus to Ndukwe on hired purchase at the rate of N1.8 million out of which only N300,000 was paid before the vehicle was impounded.

"Apart from the PDP candidate, one of my church members connected us with a chief in Ajah, Lagos, who donated N300,000, while the remaining was by other good Samaritans, who contacted us after reading about our story in Vanguard newspaper," she said.

Ndukwe said he would like to go back to being a chemist, adding that he learnt the trade but had difficulty raising funds to begin practice.