Raphinha reveals losing childhood friends to crime motivated him to make it in football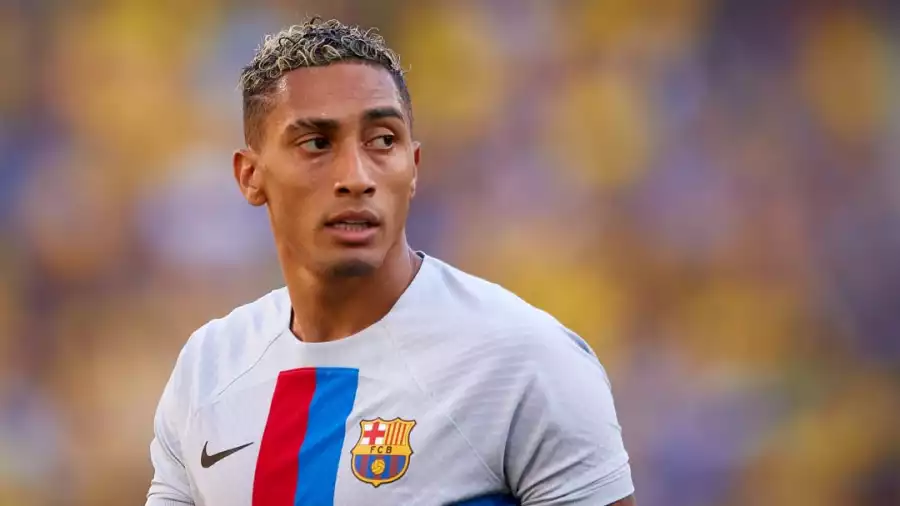 Barcelona winger Raphinha has admitted that seeing childhood friends, some of whom were '10 times better' than him on the pitch, swallowed up by crime was one of the most important factors in keeping him focused on making it as a footballer himself.
Raphinha grew up in the Restinga district of Porto Alegre and has openly spoken about friends getting 'lost' to drug trafficking and other crime.
The Brazilian, a €68m summer signing for Barcelona after two impressive years in the Premier League with Leeds, is also grateful to his family for making sure he never dropped out of school or was led down the wrong path.
"For someone born in a neighbourhood like me, it's hard to stay focused. I'm from Restinga. It's hard to follow your path and not go astray," Raphinga told UOL Esporte.
"Opportunities appear, and there are many. They promise an easier way to earn money. And that's where people get lost. I was a witness, I walked alongside people who were getting lost.
"I lost many friends in the world of crime, in drug trafficking...friends who played ten times better than me and who could have been at a great football club in the world."
He continued: "Having these examples close by was an important factor in keeping my focus. I knew what I wanted from a very young age: to be a footballer. Achieving this goal by leaving a neighbourhood is a great sacrifice. But my ambition was even greater.
"I did not deviate. If they speak today of my 'magic' in football, I say...this is the real magic. It was thanks to my family that I never dropped out of school and ignored the opportunities I had to take the wrong path. I'm here for them."
Raphinha added that it was a 'childhood dream' of his to play in the Premier League because of all the stars that have graced the competition. But many of his childhood idols played for Barcelona, including Ronaldinho – another son of Porto Alegre.
"I had a lot of offers after my time at Leeds, but I knew exactly what I wanted," he explained. "My childhood idols played for Barcelona, ​​so I had a dream to come here and I spared no effort to achieve it. Ronaldinho Gaucho is one of my idols and he wore the Barcelona shirt. I couldn't talk to him before coming here, but I'm sure he would tell me to follow my dream."