European champions England rise to 4th in latest FIFA world rankings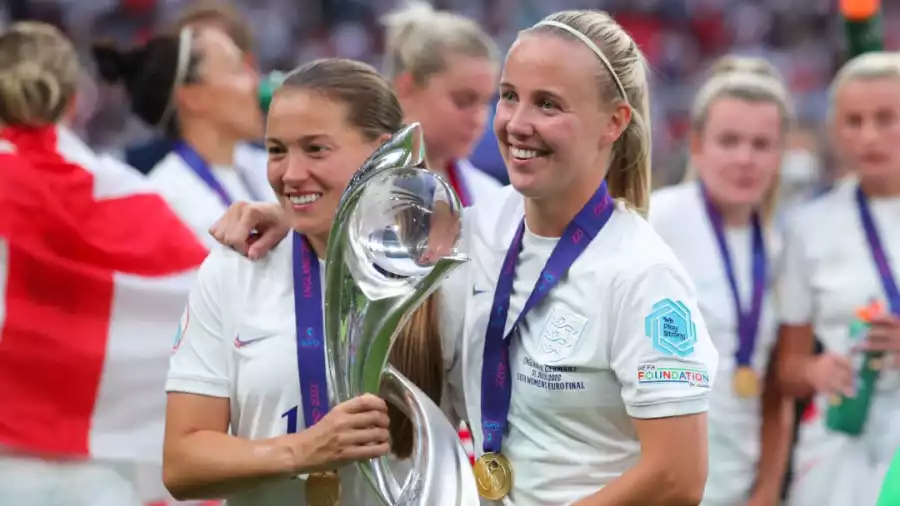 England have risen to fourth place in the latest FIFA world rankings after winning Euro 2022 last month, having sat eighth before the tournament began.
Germany have also risen up the rankings to second, with Sweden falling one place to third.
The United States remain top – they will play England in a sell-out friendly at Wembley in October.
England haven't lost since a 2-0 defeat to Canada in April 2021 and have won 18 of their last 20 matches, including the last 12 in a row and all six at Euro 2022.
France, Netherlands and Spain have all fallen in the top 10, with Canada also dropping to seventh.
Brazil have held strong at ninth and North Korea the same at 10th. But Norway and Italy have fallen to 13th and 16th respectively after both exiting Euro 2022 at the group stage. Denmark have also dropped down to 17th, Austria breaking into the top 20 at the expense of Switzerland.
FIFA women's world rankings - August 2022
United States

Germany

Sweden

England

France

Netherlands

Canada

Spain

Brazil

North Korea

Japan

Australia

Norway

Iceland

Italy

China

Denmark

South Korea

Belgium

Austria

Switzerland

New Zealand

Scotland

Russia

Colombia

Republic of Ireland

Portugal

Czech Republic

Finland

Wales