Issakaba is a 2000 Nigerian movie that was directed by Lancelot Oduwa Imasuen. It involves community vigilante boys called Bakassi Boys fighting against crimes like armed robbery and murder cases that put fear and panic in the community.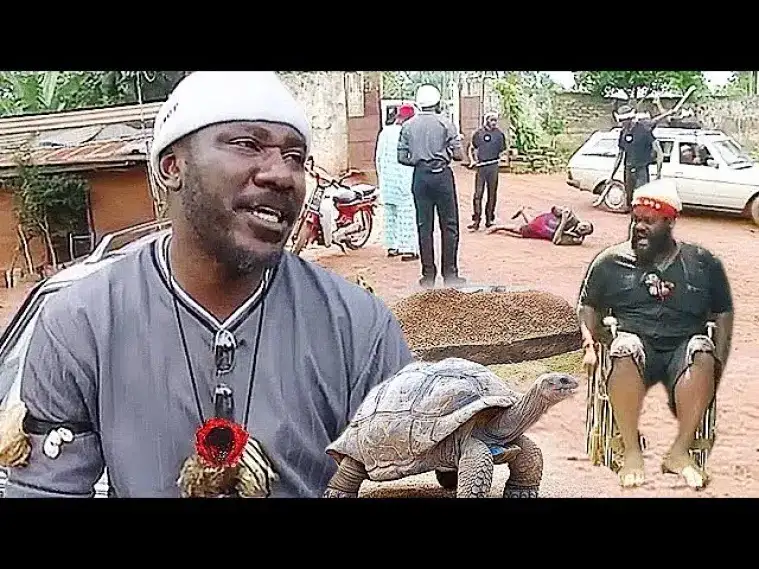 The Issakaba Boys were led by Ebube (Sam Dede) and his second in command Woke. Their Commander is Ikenka- 'nwa ngworo' (cripple) who played all his part in a wheelchair. He helps the Issakaba when the troubles surpass their leader Ebube. For instance, when they were at the great igbudu place, the battle got furious and they call on him to help them.
This Nollywood movie is one of the most epic movies of all time in the Nigerian movie industry. We often enacted most of the scenes during our childhood especially the part where they shoot themselves to test their invincibility and shout 'Odeeshe.'
We have new photos of the dude who played the cripple in the movie. His real name is Chudi Kashimawo Nnamuah who hails from Enugu State.