A young Nigerian went through the most humiliating experience ever in his life just to make his girlfriend accept his marriage proposal.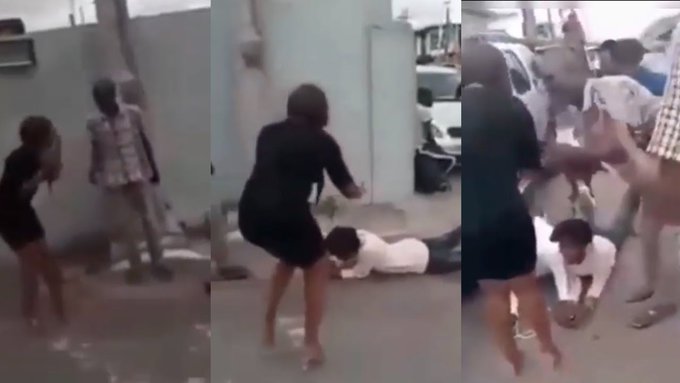 The unidentified man had to lie on the ground after kneeling down to proposal proved futile as his girlfriend rejected his proposal.
It became a moment of cat and mouse as the guy followed the lady to beg her to take his engagement ring as the lady walked away, and in the video making rounds on social media, onlookers and people in the area begged the man on his behalf.
The young man who was crying hinted he was going to commit suicide if his girlfriend does not accept his proposal.