The Senate has cleared Ocean Marine Solution Limited (OMSL) of allegations of illegal security activities at the Secure Anchorage Area (SAA) of the Lagos Ports.
The Senate resolution to that effect was passed on Wednesday, December 18, 2019 consequent upon the consideration of the report on the investigation into the allegation by the Joint Committee on Navy, Marine Transport and Finance.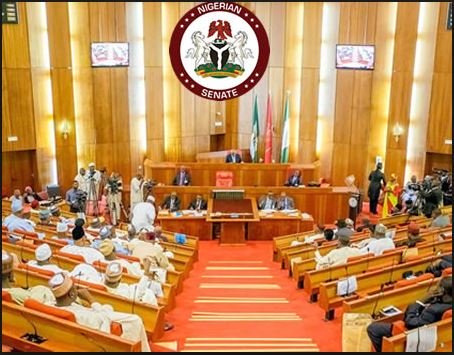 The Senate said that OMS should be commended for its genuine national interest in investing over $400 million into the security at the SAA in particular and the Nigerian waterways in general.
This, according to the Upper legislative chamber of the National Assembly, the OMS did "by providing the needed platforms and logistics for the Nigerian Navy to effectively perform 24/7/365 patrol operations as well as to provide the required protection for vessels waiting to berth at the Lagos Ports."
It stated that since "no fraud is found in the operations of the OMSL and is operating at no cost to Government, OMSL should be allowed to continue its operations at the SAA until such a time when a better and more cost-effective system is put in place by the Government."
See full details!
resolution as issued by the Office of the Clerk to the National Assembly and the full report of the Joint Committee on Navy, Marine Transport and Finance: