The immediate former Governor of Imo State, Hon Chief Sir Emeka Ihedioha has received a lot from his people as they watched his convoy reel into Owerri.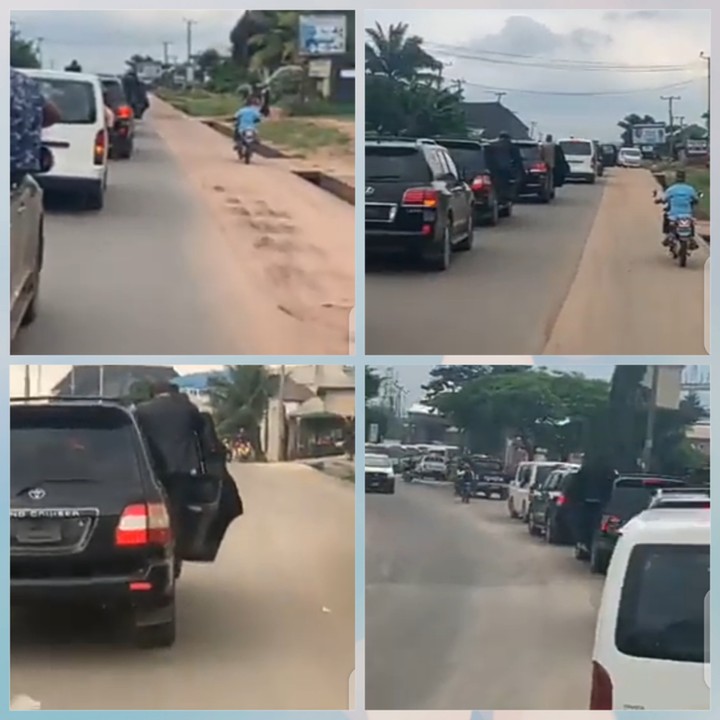 The businessman was accompanied by a huge entourage as their sirens were blaring to make way for the former governor to pass through. Ihedioha has been on the quiet lately after he left office.
Onlookers and pedestrians stood by as they hailed the convoy.
Watch Video below: