Nigerian male barbie, Bobrisky has revealed that he is a mere crossdresser and not a transgender as people believe.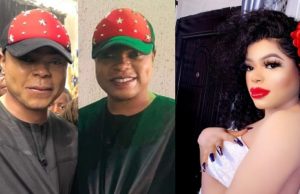 Bobrisky has explained that in spite of his cross-dressing ways, he travels with his male personality because that is what he has on his passport. He said that he has dated women from the past before, so he swings both ways and doesn't care much about the gender differences.
He recently caused a stir on social media after he was seen rocking male clothes when he paid his father a visit to celebrate his birthday.