The West African Examination Council, WAEC has released the much awaited timetable for 2020 exams. As stated in the timetable, the exam is scheduled to start in the month of August, 2020. Do well to spread the information to others.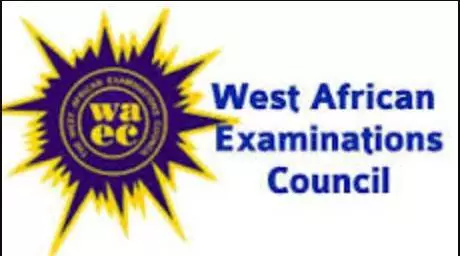 Here are some of the examination dates and the subjects that are to be written:
Wednesday 19th August, 2020: Economics (Essay and Objectives), and Agricultural Science (Essay and Objectives). Prepare to write really well.
Thursday 20th August, 2020: Physics 3 Alternative D (Alternative to practical).
Friday 21st August, 2020: Literature-in-English 2 (Prose), Literature-in-English 1 (Objectives) and Metal Work 2 (Essay), Metal Work 1 (Objectives). Literature-in-English 3 (Drama and Poetry). Read well.
Saturday 22nd August, 2020: Applied Electricity 3 (Practical). Home Management 2 (Essay), Home Management 1 (Objectives Questions).
Monday 24th August, 2020: English Language 3 (Oral). Applied Electricity 2 (Essay), Applied Electricity 1(Objectives). Visual Arts 2 (Essay), Visual Arts 1 (Objective test questions).
Below is the WAEC Timetable. You may need to save it and zoom for better view.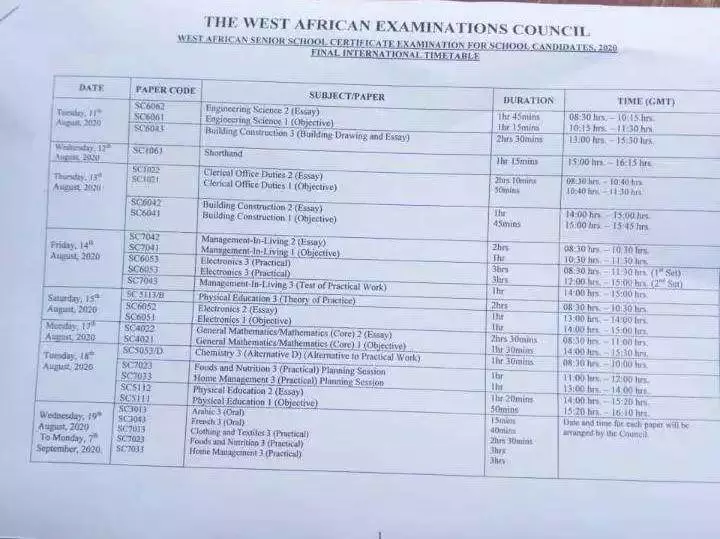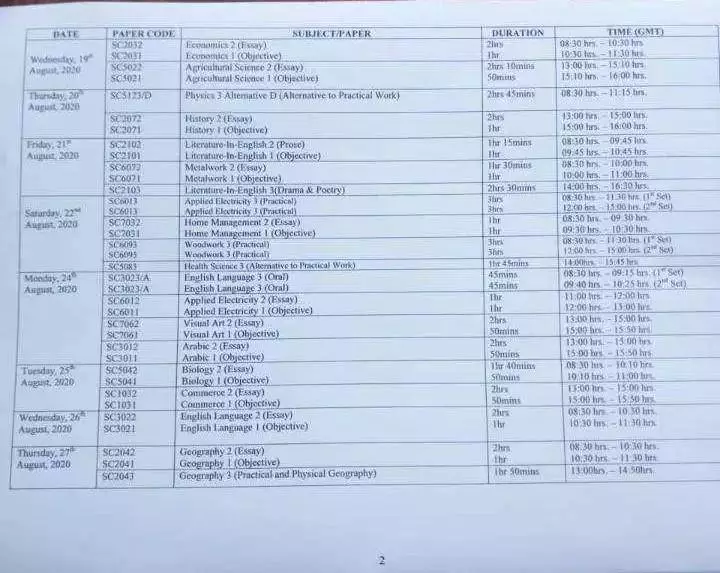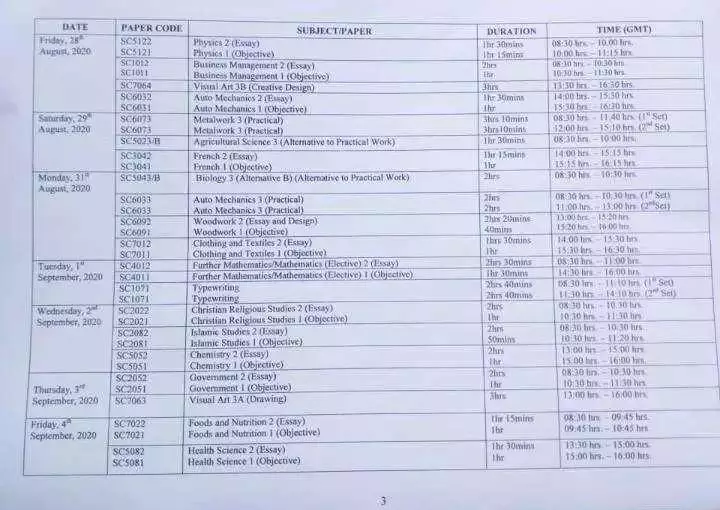 Share with your colleagues, friends and relatives. Follow me for more WAEC updates. I wish you luck as you prepare.