Former President Goodluck Jonathan has extended his appreciation to the Minister of Transport, Chibuike Amaechi, over the honour of renaming a rail station after him.
Speaking on the Buhari administration, Jonathan said completing the railway programme was good, adding that it shows that the President was going on with the legacy projects of the previous administrations. He said this was the way to go.
.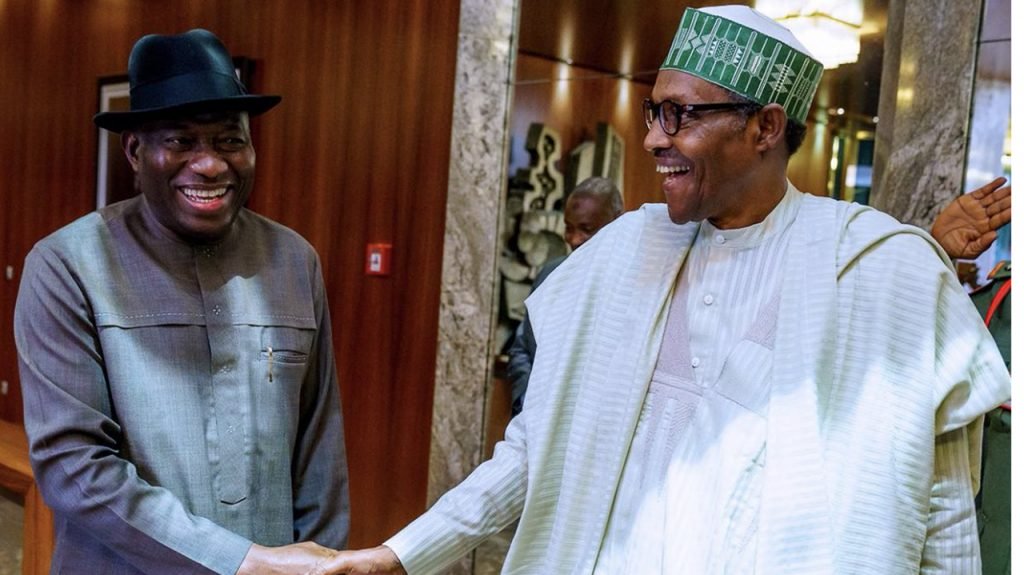 Speaking to State House Correspondents after a closed-door meeting with President Muhammadu Buhari on Tuesday, Jonathan said he had written the President in appreciation for the gesture.
Buhari recently named the largest station on the Warri-Itakpe railway route –the Agbor railway facility and station – after Jonathan.