A Nigerian man has condemned two African American women who recently got engaged in Honolulu, Hawaii.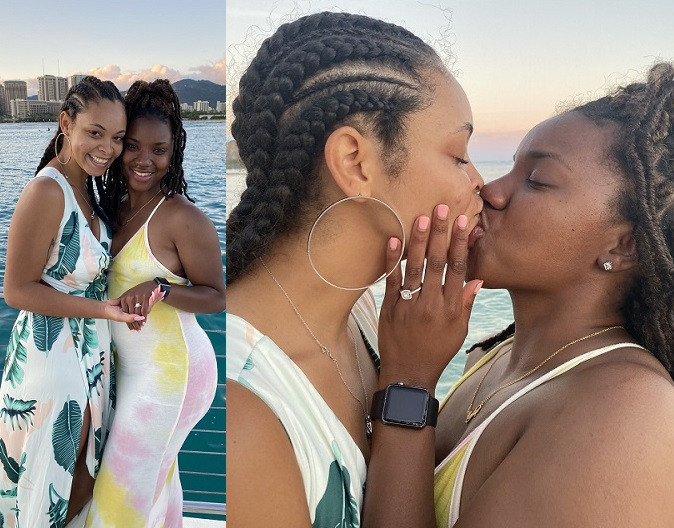 One of the women had taken to her Twitter page to celebrate getting engaged to her Lesbian partner. A Nigerian man @ezekielolusanmi then tweeted Bible verses at her, condemning the couple that marriage is a union between a man and a woman and that any other thing is an 'abomination.'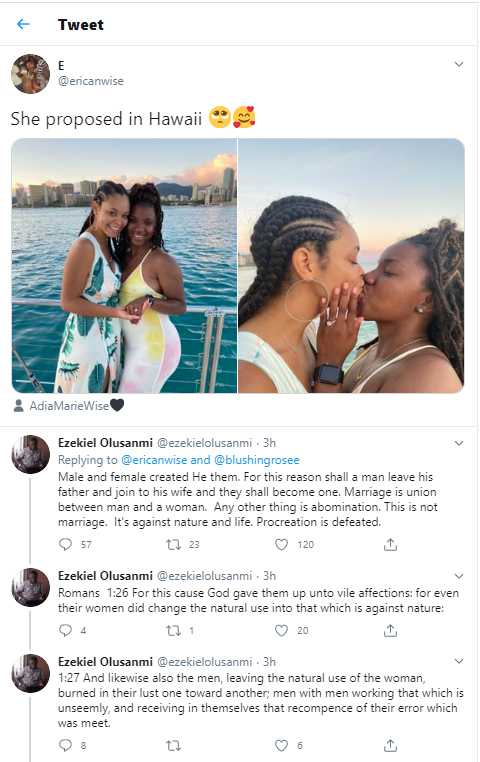 The couple also drew criticism from other Twitter users with several others defending the women.
See their reactions below.