A Nigerian girl has won the love and trust of her family members after she passed a local virginity test her family made her undertake.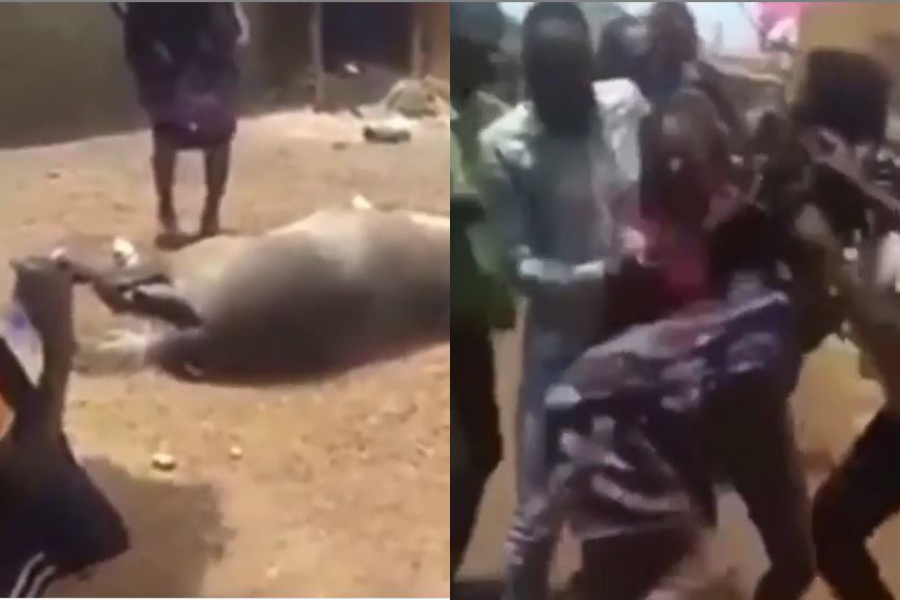 A viral video of the event saw the girl being asked to jump over a horse to prove her virginity is still intact. According to the tradition, if the horse stands fully after the jump, the lady is a virgin.
She made the jump and to their surprise, the horse stood up and walked away. This caused a joyful moment in the family as she could be seen carried shoulder high.