Canadian born-American based rapper, Daystar Peterson otherwise known as Tory Lanez has found himself in the arms of the law after the police found a concealed gun in his car when they were called in to calm the storm.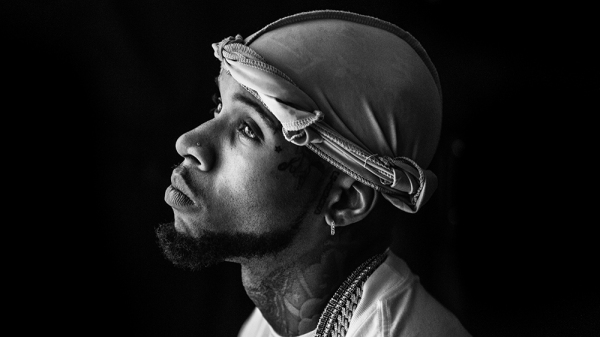 "We've learned police got a call of a disturbance outside a Hollywood Hills residence around 4:30 AM Sunday. When officers arrived, we're told witnesses reported people were arguing in an SUV before someone fired shots in the air … and the vehicle took off",

TMZ reported.
Fellow female rapper, Megan Thee Stallion is reported to have been with him in the car when the gun went off and during the arrest of Tory Lanez. She incurred some glass injuries on her foot from the altercation that took place at the house party in the Hollywood Hills neighborhood in Los Angeles, USA.
TMZ further reports that Tory Lanez is currently booked and charged for the possession of a concealed weapon while Megan, who is listed as a "victim" is receiving treatment for his foot injury at a hospital.