Nigerian singer Tekno's replica daughter Skye has taken enjoyment to another level as she enjoys some watermelons in her own way.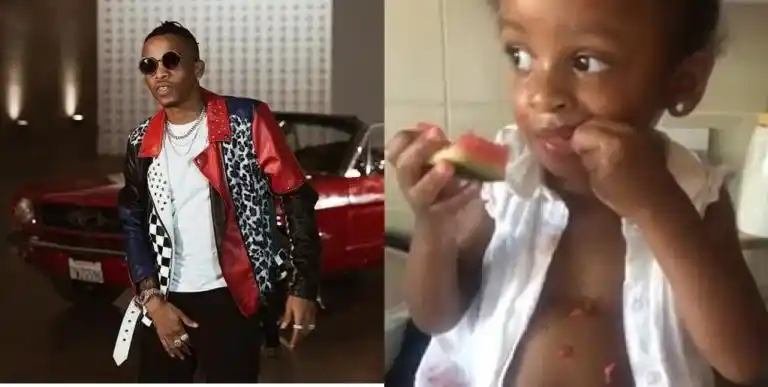 Skye in a video posted online by her mom was seen living the baby girl lifestyle as she enjoys her watermelon without feeling unbothered.
She was seen enjoying herself and looks unbothered as she enjoys her watermelon which she uses almost all her hands and body to eat.
Her mother Lola Rae's caption of the video says it all as she advises individuals to chop life and not allow life to chop them.
Fans while reacting to that talked about how she looks exactly like her father Tekno hence calling her the photocopy of Tekno.
video below;