Instagram big boy and embattled scammer, Hushpuppi's details have been released on the Federal Bureau of Prisons (BOP) website.
Recall that Hushpuppi, whose birth name is Ramon Olorunwa Abbas, was extradited to the US after he was arrested in Dubai for fraud.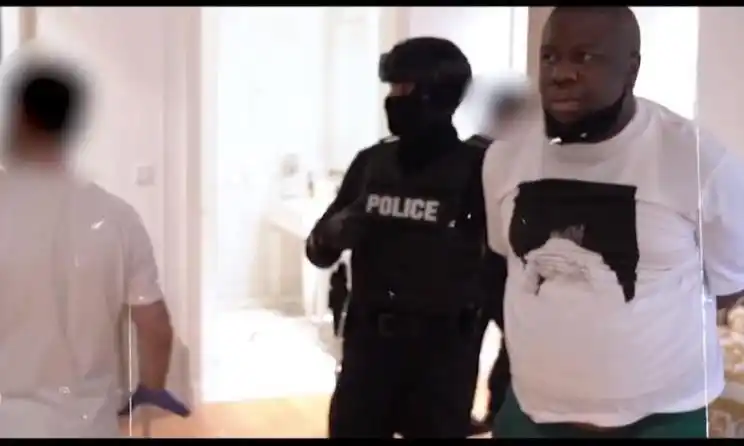 His registration number in the US prison system was made public, allowing people to search for him in the BOP's website.
His details on the website show his name, age, race, and the location where he's being held. As for his release, date, it states "Unknown".
The US Department of Justice said in a statement that Hushpuppi could get a maximum sentence of 20 years in federal prison if convicted.
Weeks ago after the Dubai Police authorities on Thursday confirmed the arrest of Nigerian well-known Instagram personalities Hushpuppi and Olalekan Jacob Ponle popularly known as Woodbery, the video showing the moment when Ray Hushpuppi was arrested was released by the Police
The video was titled:
"@DubaiPoliceHQ takedown "Hushpuppi", "Woodberry", ten international cybercriminals in a special operation dubbed "Fox Hunt 2" was released on the official Twitter page of Dubai Police.