A medical doctor has narrated the hilarious encounter he had with a LASTMA officer today.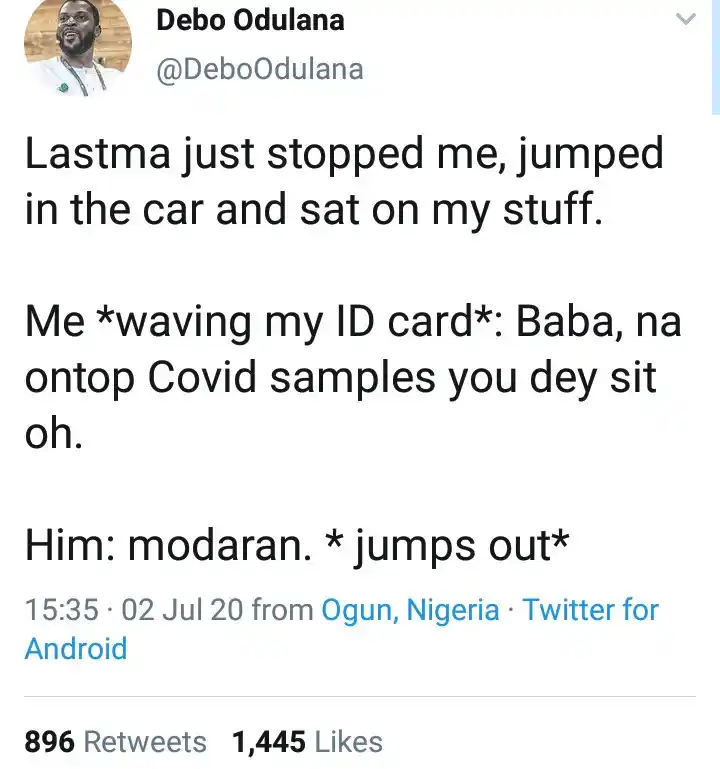 Dr Debo Odulana, founder of Doctoora e-health, said he was driving when a LASTMA official stopped him and got into his car. However, when he told the officer that the things in his car are COVID-19 samples, the man exited his car immediately.
Narrating the encounter, he tweeted: "Lastma just stopped me, jumped in the car and sat on my stuff.
"Me *waving my ID card*: Baba, na ontop Covid samples you dey sit oh.
"Him: modaran. * jumps out*