Political Parties in Edo and Ondo State have been given a guideline to follow by the Independent National Electoral Commission, ahead of their public rallies for the governorship election in the two states.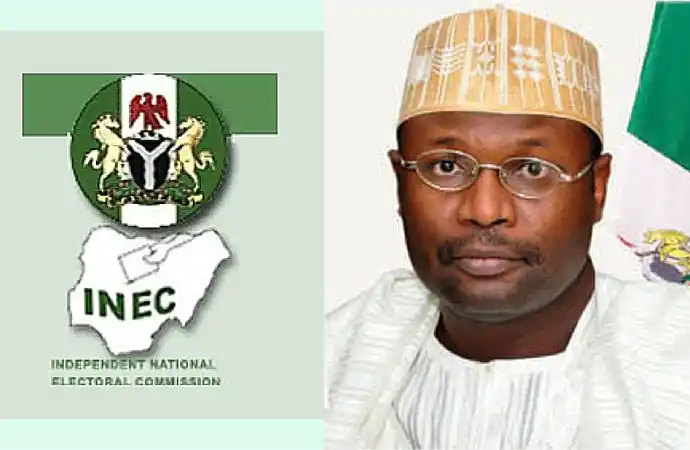 The Commission in a statement released through the Chairman, Information and Voter Education Committee, Festus Okoye, noted that political parties must give INEC a seven-day notice before holding a rally.
According to the electoral body, the guideline is to help prevent the spread of Coronavirus at the rallies.
Okoye further stated that political parties have been informed to follow the guidelines for campaigns strictly, including social distancing and the use of face masks.
The INEC commissioner while warning against crowded rallies said, "Political parties are encouraged to develop appropriate guidelines for the conduct of rallies and campaigns taking into consideration all the guidelines and protocols developed by health authorities at the national and state levels."
"Where there are conflicts between political parties' guidelines on the conduct of rallies and campaigns and those issued by the commission, the commission shall draw the attention of the political parties to the discrepancies."
He recalled that the INEC Chairman, Professor Mahmood Yakubu, had on June 9 issued supplementary regulations and guidelines for rallies and campaigns by parties, aspirants, candidates and their supporters in line with the commission's policy on conducting elections in the context of the COVID-19 pandemic.
Okoye stated, "It is mandatory for political parties intending to hold rallies and campaigns to notify the commission, through the electoral officer at the local government level or the resident electoral commissioner at the state level. The notification shall be by a notice, transmitted electronically and in hard copies giving details of the public rallies, meetings, processions or public gathering not later than seven days to the date of the event."
Okoye added that campaigns of political parties would be based on their published manifestos and shall comply with the provisions of regulations issued by the commission.