A Twitter user has shared a very heartwarming experience he had after running into the famous Nigerian rapper and music executive, M.I Abaga.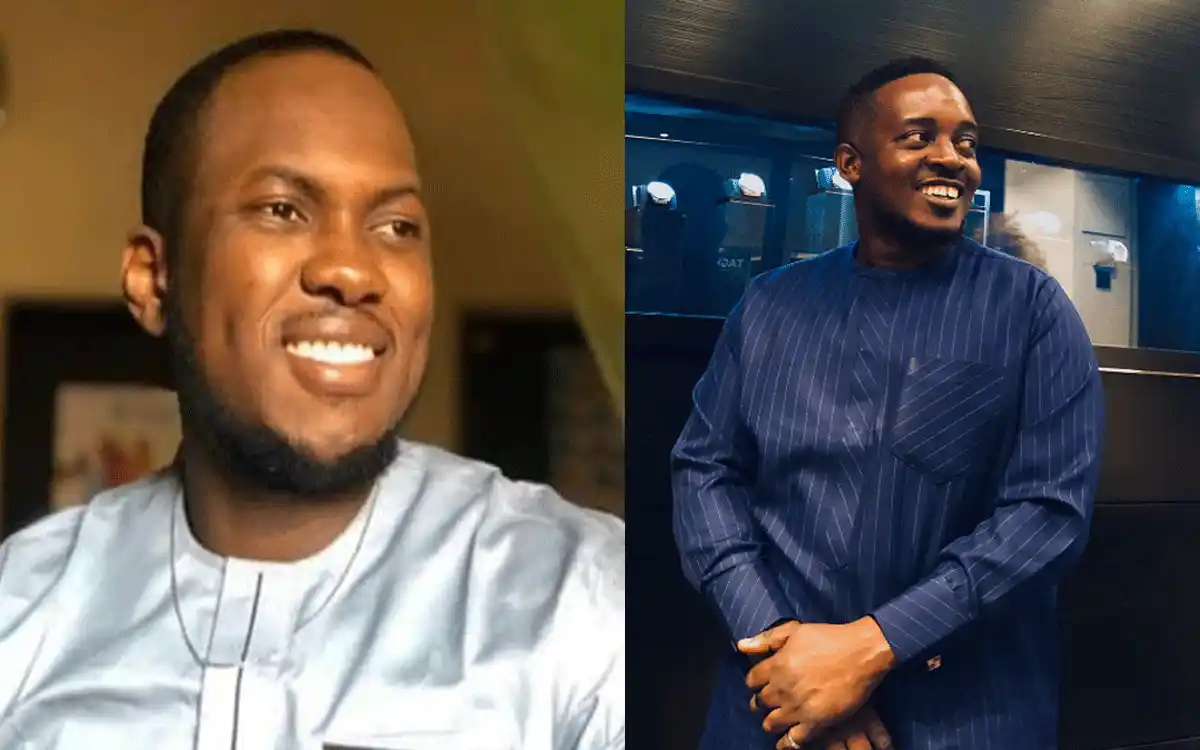 The man named Kevin Geek using Twitter as @Olagoke_ revealed that he bumped into M.I Abaga during his normal jogging routine this morning who was also jogging.
According to Kevin, he greeted and hailed M.I Abaga but when he met him but soon after showering appellations on him, unusual energy entered into his body.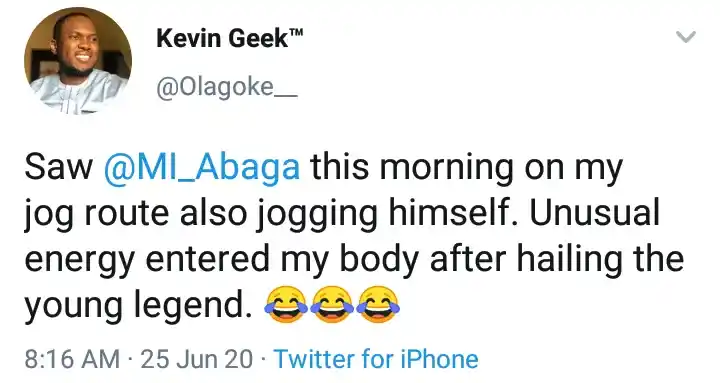 Just after making the tweet, M.I Abaga reacted with laughter and noted that he was also excited to see his fan.