Deputy Governor of Ondo State, Hon. Agboola Ajaji, has resigned his membership of the All Progressives Congress (APC).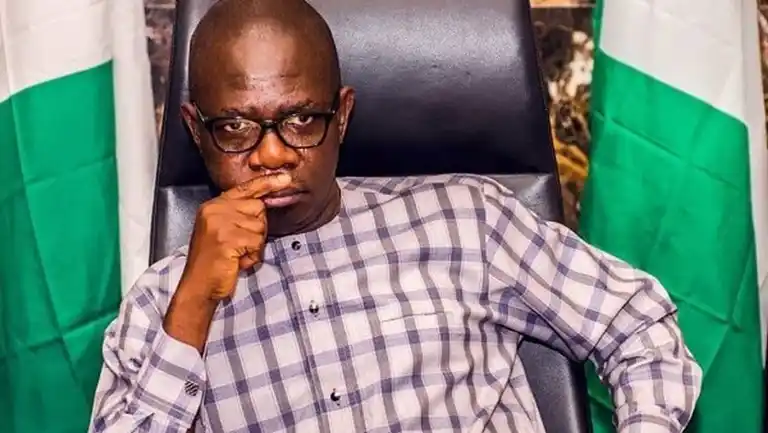 Ajayi resigned from the APC On Sunday at Ward 2, Apoi in Eseodo local government.
The Ondo Deputy Governor immediately picked membership card of the People's Democratic Party immediately at his ward where he resigned.
The deputy governor alongside some of his personal aides were trying to move their properties out of the government house when police stopped them.
While the Governor Akeredolu was accused by some of the supporters of Ajayi of giving the orders that the police acted on.
But, Akeredolu's spokesman, Segun Ajiboye in a statement on Sunday, said the governor had no hand in the saga.
He said it is a normal practice in government for inventory of offices and residential quarters to be taken before an official leaves such premises.
Details shortly…