A man has provoked the ire of Facebook users after he revealed plans to rape his daughter in future.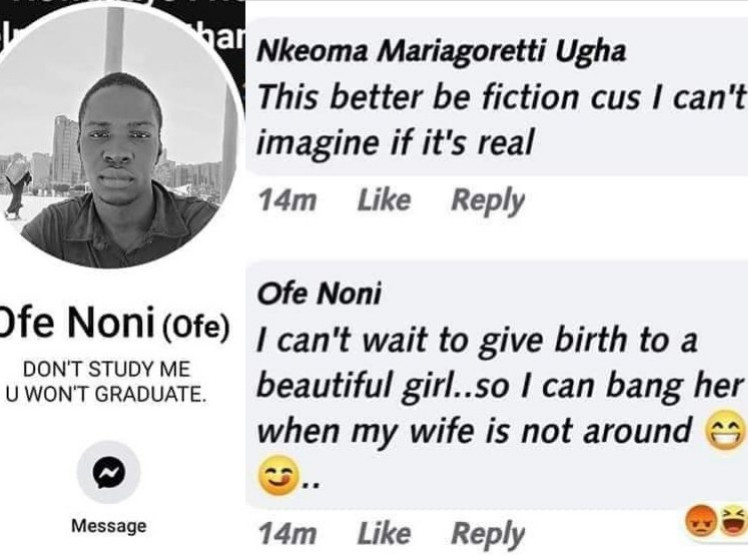 The man said this while reacting to a shocking post about a man abusing his own child. While people said the story was too horrible to be real, Facebook user, Ofe Noni, laughed about it and said he can't wait to be able to have a daughter so he can abuse her sexually.
He wrote: "I can't wait to give birth to a beautiful girl... So I can bang her when my wife is not around."
He added a licking lips emoji that made his post even more creepy.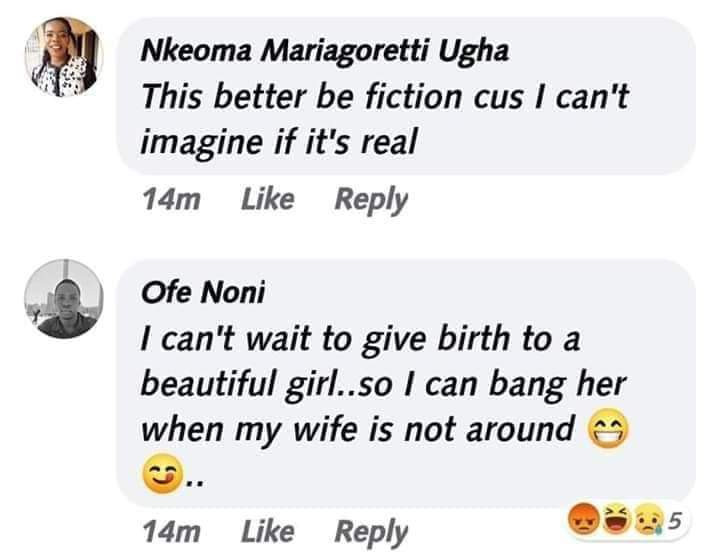 His comment and photo is now being circulated on Facebook.