George Floyd's death has sparked chaotic protests in Minneapolis. Buildings are on fire and malls have been looted by protesters.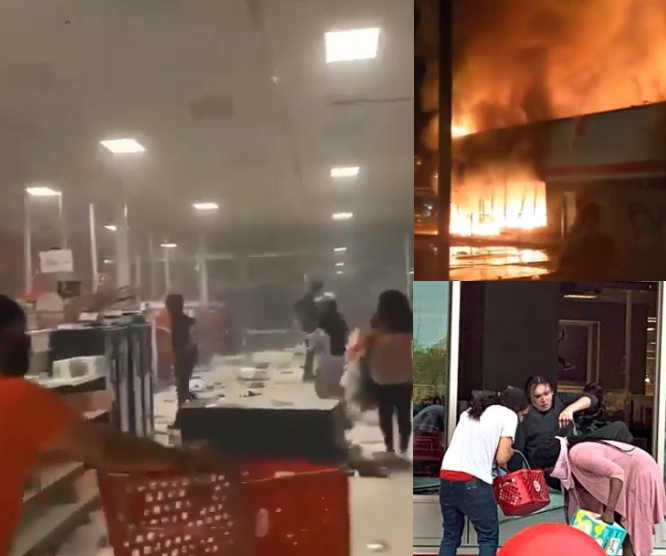 Videos shared online show rioters stripping store shelves bare and making away with goods. They also set fire to stores and tried to break into a bank.
Stores looted include Target, Wendy's, Walmart and AutoZone. Rioters also sprayed graffiti on the walls of Wendy's and tried to bust open an ATM, as many ignored pleas from the Floyd family's lawyer and Minnesota Governor Walz to protest peacefully Wednesday night.
Footage on social media showed car parts company AutoZone up in flames as people were seen hurling rocks through its windows.