Nigerians on popular photo and video sharing social network, Instagram have bumped into the comment section of a recent post by seasoned Nollywood actress, Iyabo Ojo.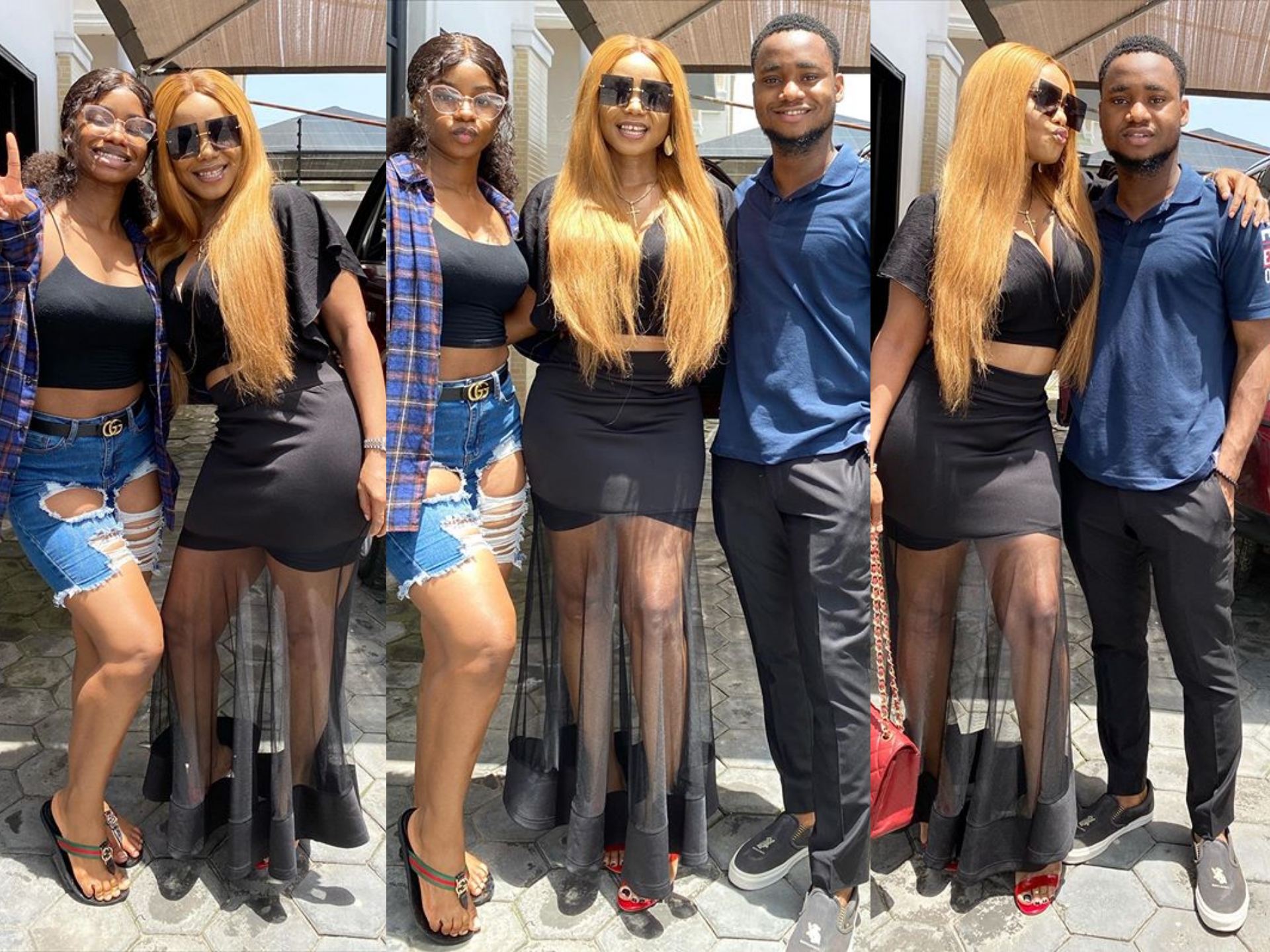 The light skinned single mother took to the platform to make a new post and the post content was new photos that featured her children.
Iyabo Ojo is blessed with two offsprings, a male who goes by the name Festus who is the first born and the one we already know as the latest popping brand influencer, Priscilla.
Iyabo Ojo in the photos could be seen rocking a top which looks like a crop top and a skirt which has an extension like a net that could is see through and she had her black shades on.
Festus game through in a normal guy look, just a top, a trouser and his foot wears.
But the brand influencer, Priscilla is sure to go harder lol.
Firstly, she was on her shades, then she had her shimi on using a bigger shirt to cover it, a short crazy jean and her slippers.
See the photos below: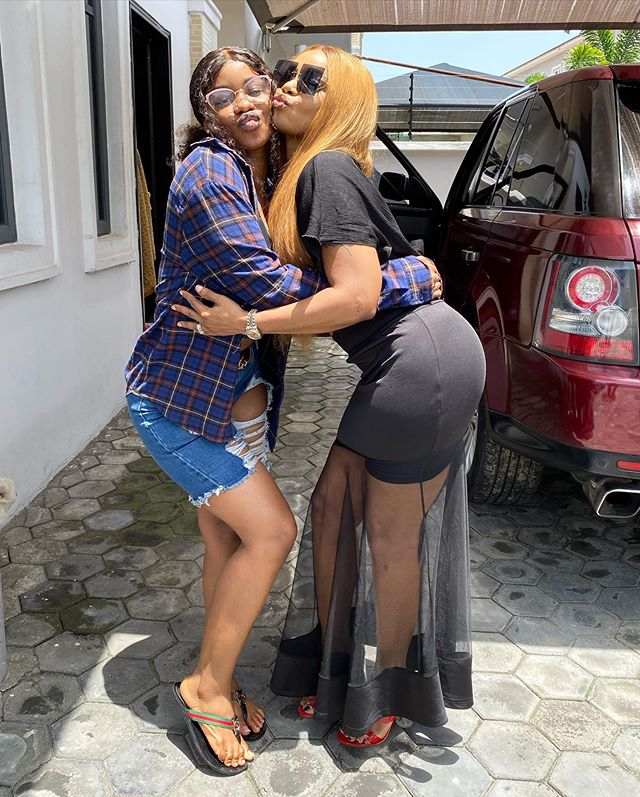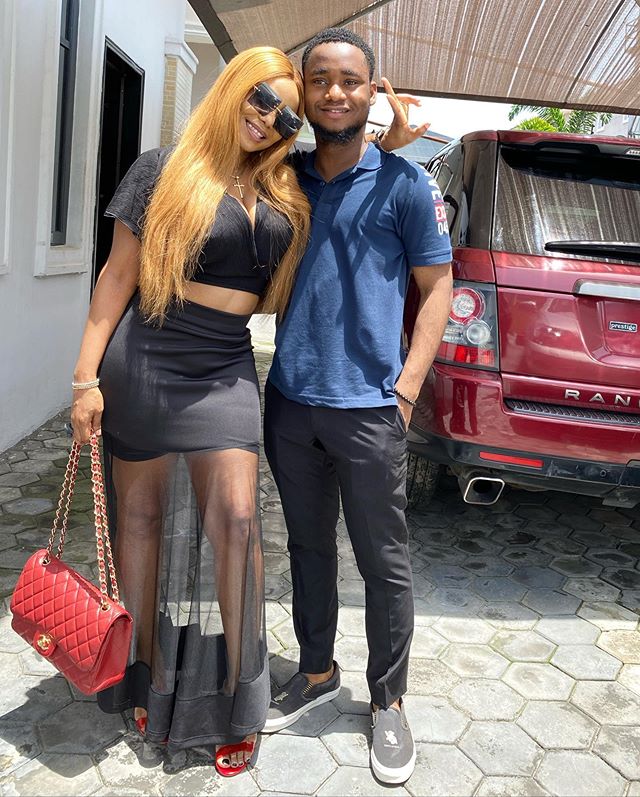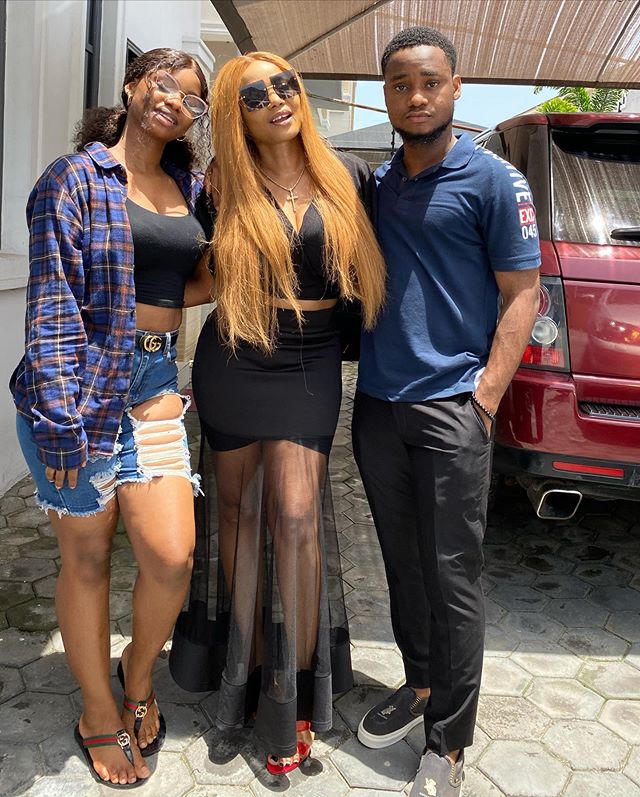 Meanwhile, different comments have popped and one which caught attention was the one asking 'Where's mummy?',
Yeah the commenter said that because Iyabo Ojo is still looking well below her age.
See reactions below: