Popular daughter of famous Nigerian Billionaire, DJ Cuppy have promised to sponsor a young Nigerian girl who was putting on a pink hair style. A woman known as Phillie had uploaded a picture of her little daughter while she was receiving classes online through a laptop. The young girl's hair style was pink in colour.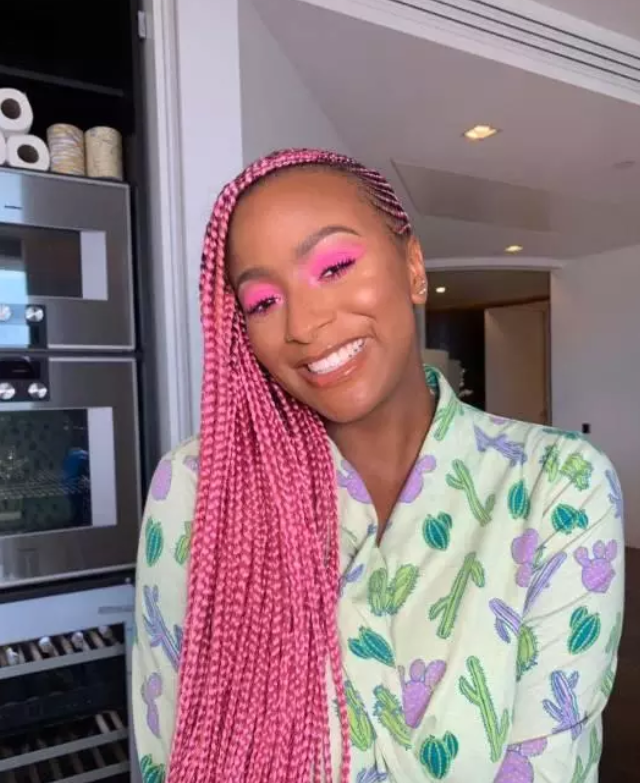 DJ Cuppy saw the pink hairstyle and completely liked the pictures. DJ Cuppy's favourite colour is pink and she has often made sure that everyone knows that she is completely in love with pink colour.
As Soon DJ Cuppy saw the picture of the colourful young girl, she immediately retweeted the post saying,
" I think we found the next generation

Cuppy

! Tell her parents to get in touch with info@cuppyfoundation.org, would love to support her education.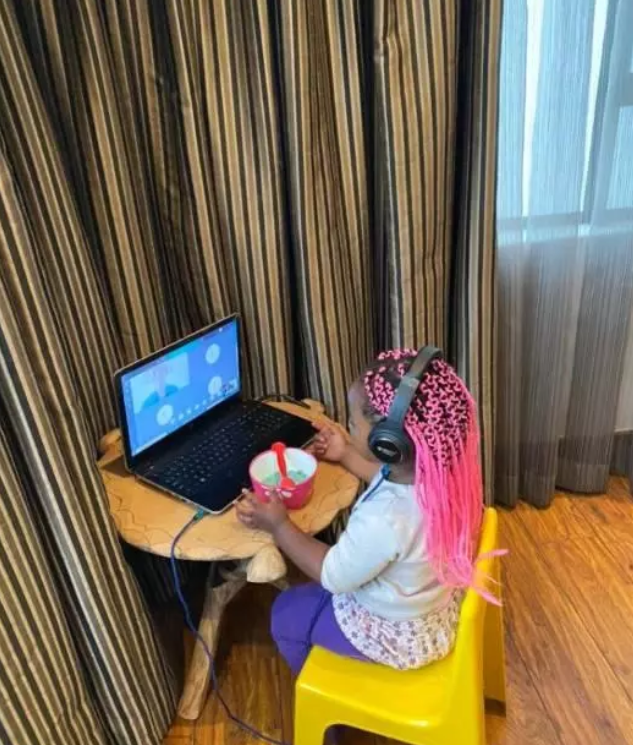 The young girl's mom was quick to retweet DJ Cuppy and she couldn't hide her joy and excitement. She immediately indicated that she was the mother of the young girl And she was very happy that her daughter was noticed by DJ Cuppy. Many of DJ Cuppy's fans also went to Tweeter to express their happiness that DJ Cuppy have decided to support the young girl through her education.