Billionaire Prophet, Jeremiah Fufeyin has now denied the allegations going on around about giving out a sum of 5 million naira to popular on air media personality, Daddy Freeze.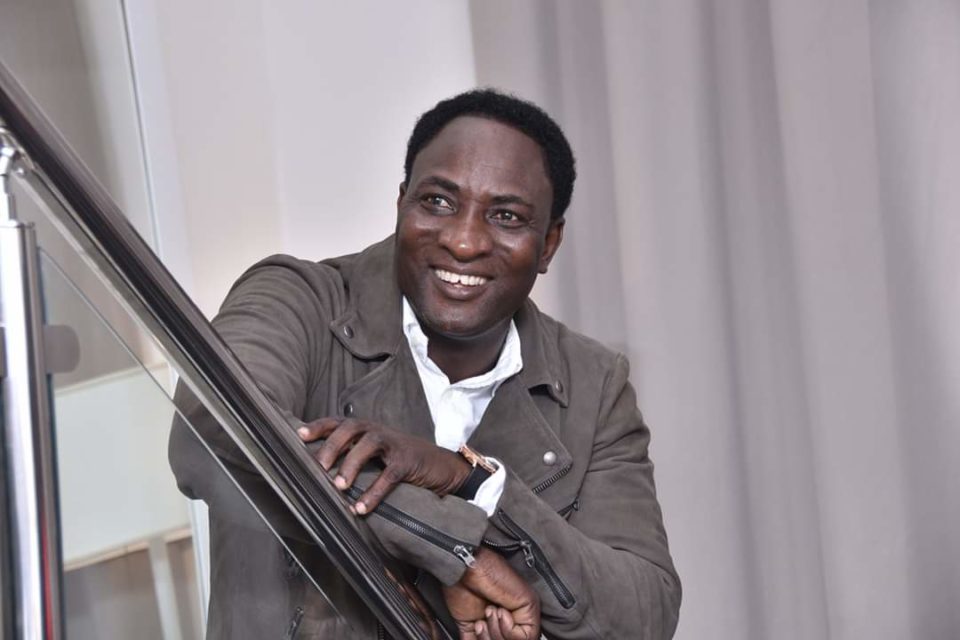 Remember a follower accused Daddy Freeze of receiving money from Apostle Suleiman not quite long? It seems the accusation won't be stopping anytime soon especially after he accused prophet Jeremiah of offering him 5 million naira. The founder of Christ Mercyland Deliverance Ministry, Prophet Jeremiah Omoto Fufeyin was one of the people accused of bribing Daddy Freeze to get an endorsement from him.
Also recall Daddy Freeze has a group called "Free the sheeple. Free nation." The aim of the group is to let people see the truth and stop them falling for "yahoo boy" pastors.
Well, Daddy Freeze has also endorsed a few pastors, including Apostle Suleiman.
Daddy Freeze was quick to deny the allegations of collecting money from Apostle Suleiman by dragging Prophet Jeremiah into the mess.
See his response: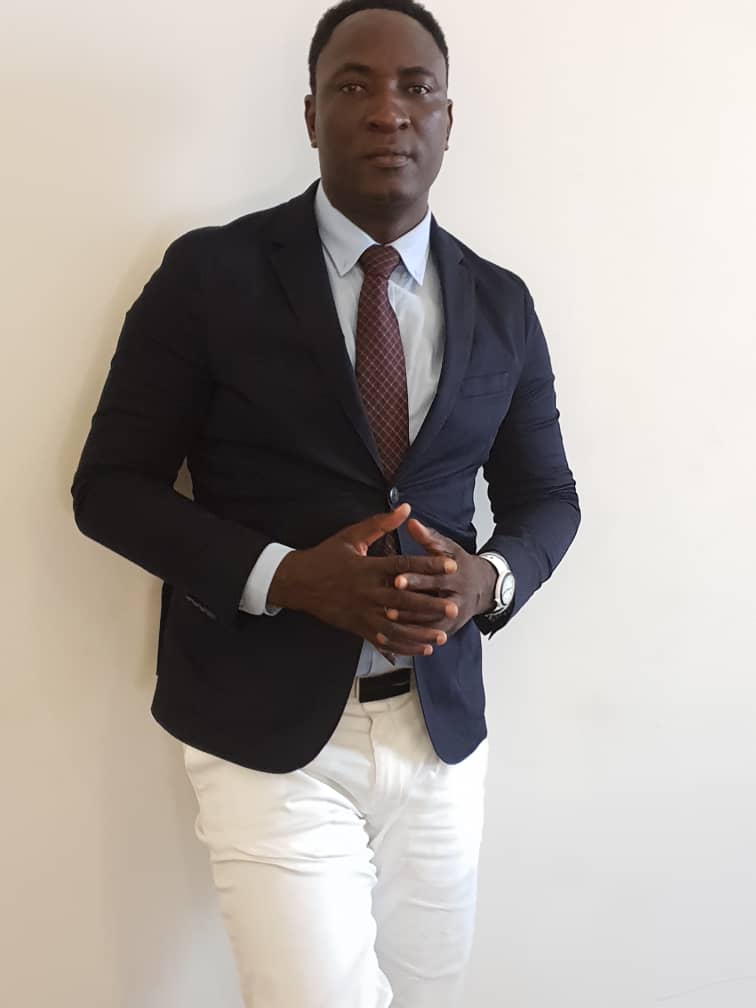 The prophet has also denied ever giving Daddy Freeze any money. This was denied through a press release signed by the church's publicity secretary. The press release stated that whatever deal they had with Daddy Freeze was for him to collaborate with them to help out Nigerians during this lock-down period.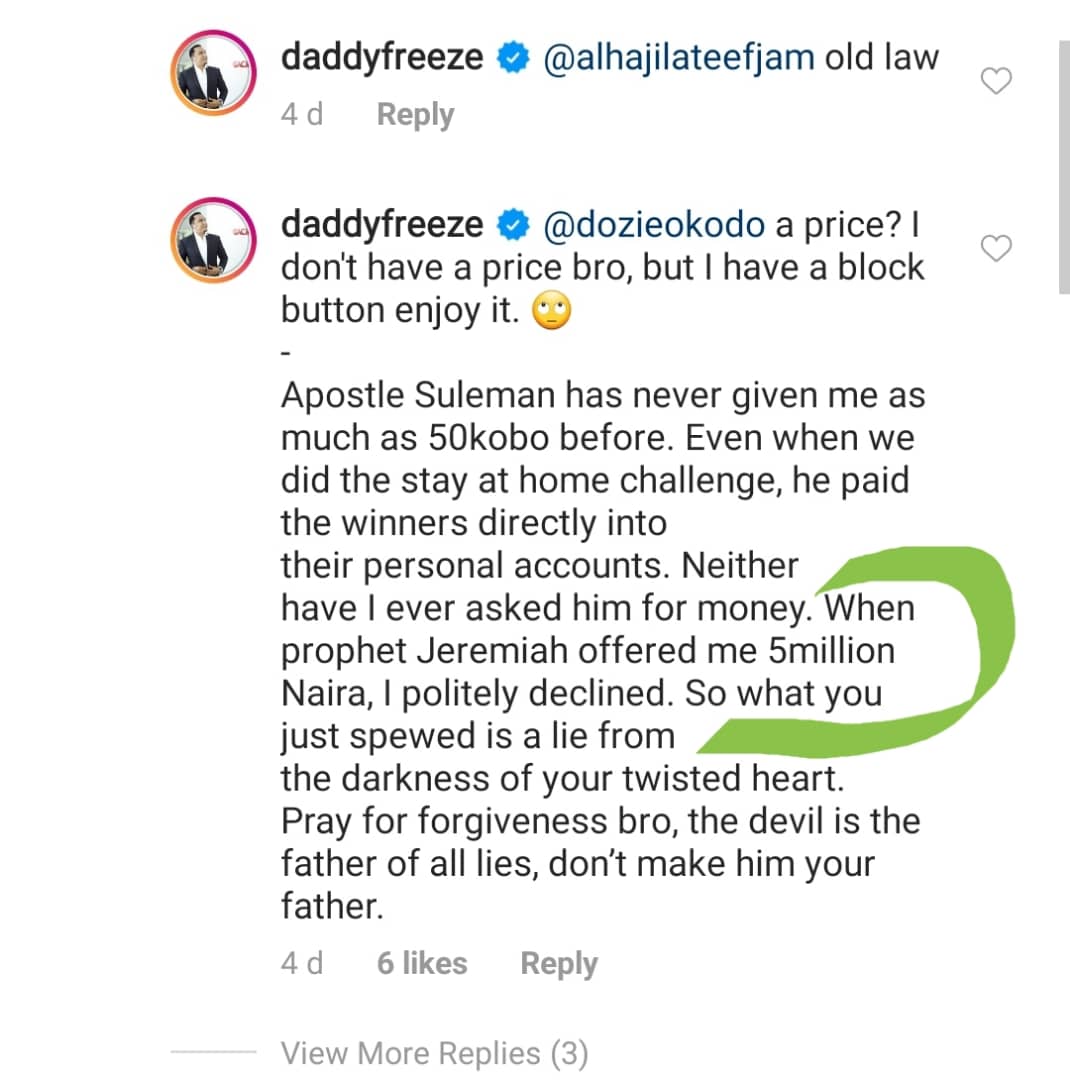 Read the press release:
"The statement made by Daddy Freeze is confusing and misleading to his personality, suggesting that he attempted to bribe him for any reason whatsoever. It should be clear, on record, that this supposed 5 million naira was meant to be distributed to distressed Nigerians during the Lockdown period."
"The Man of God is known for his humanitarian activities and general goodwill, and the information being passed around is quite misleading. Daddy Freeze should not have used Prophet Jeremiah's charitable gestures as reference, in whatever defense he was trying to make for Apostle Suleman. It is quite offensive and misleading, and we have since gotten public insinuations that Prophet Jeremiah offered Daddy Freeze a Five million naira bribe. Let it be very clear that the purpose of this money offered was to assist Nigerians during this Lockdown and not as a gift to Daddy Freeze, as his statement may insinuate."
The prophet however, gave a prophecy about the pandemic, stating it will end in countries batch by batch and from nation to nation.