Lagos may be on its way of becoming coronavirus-free as no new case has been recorded in the last 24 hours.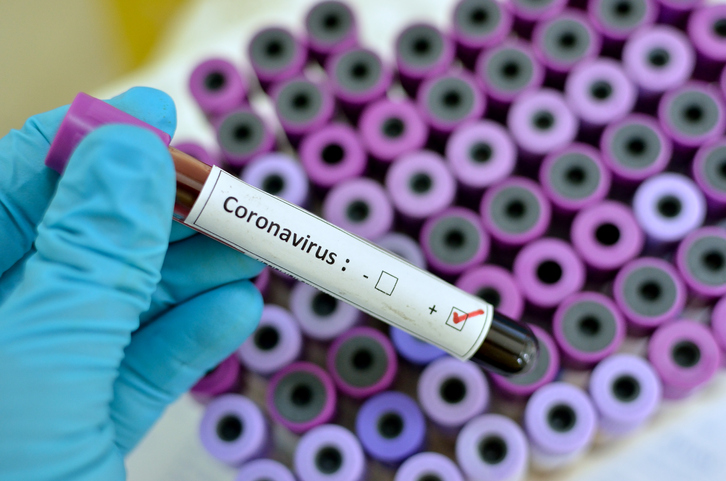 Coronavirus
The Lagos State Commissioner for Health, Prof. Akin Abayomi has said that no new case of coronavirus was recorded in the state on Monday.
He confirmed this in a tweet on Tuesday.
This is coming barely 24 hours after the state reported 70 new COVID-19 cases, highest to be recorded by any state in Nigeria in one day.
Abayomi's confirmation came a few hours after the Nigeria Centre for Disease Control also announced no new case in Lagos.
However, the state reported two deaths of COVID-19 patients.
According to data from the NCDC, Lagos has recorded 376 confirmed COVID-19 cases and discharged 97 patients.
Apart from Lagos, Akwa Ibom and Borno, other states that have recorded fatalities from COVID-19 are Edo, Katsina, Kano, and Delta, and Abuja.
Abayomi tweeted, "No new case of #COVID-19 was confirmed in Lagos on 20th April, 2020. However, #COVID19 related deaths were recorded in Lagos.
"One of the deceased was a 45 years old Nigerian male who returned from India in January 2020."
However, three new states – Gombe, Sokoto and Abia – have joined states with reported cases of the virus, as the number of states with confirmed cases now reached 25.
In its breakdown of the cases, NCDC wrote: "On the 20th of April 2020, 38 new confirmed cases of COVID-19 were recorded in Nigeria. Till date, 665 cases have been confirmed, 188 cases have been discharged in Nigeria.
"Breakdown of cases by states: Lagos – 376, FCT-89, Kano-59, Osun-20, Oyo-16, Edo-15, Ogun-12, Kwara- nine, Katsina-12, Bauchi- seven, Kaduna- nine, Akwa Ibom- nine, Delta- four, Ekiti- four,
Ondo- three, Enugu- two, Rivers- two, Niger- two, Benue- one, Anambra- one, Borno- three, Jigawa- two, Abia- two, Gombe – five, and Sokoto- one."