One of the survivors of the horrific explosion in Abule Ado that left many dead, has told his story.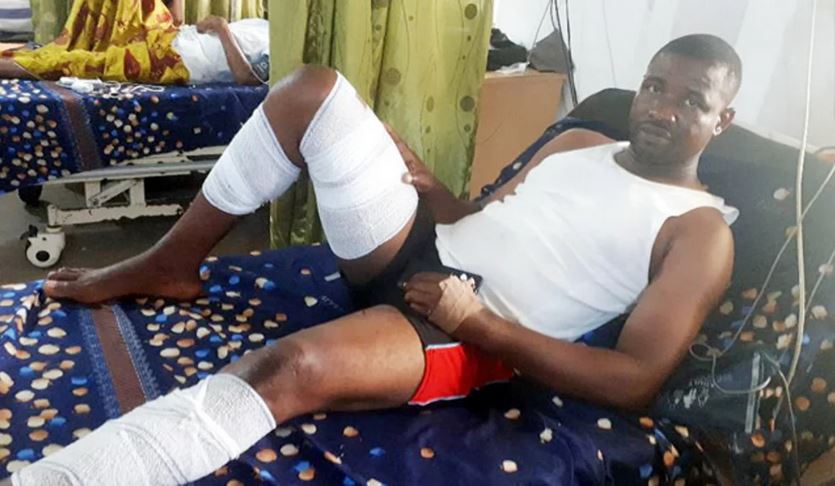 ldorenyin Edet, a 38-year-old businessman and resident of Abule-Ado community, tells ALEXANDER OKERE how he escaped death following the recent explosion that left him and his wife with injuries

How were you affected by the explosion?

I was at home on that day dressing up for a church service when I perceived the odour of a petroleum product. I ran to the sitting room and when I got there, it looked like fuel had been spilled there. When I went outside, I saw that the environment had been taken over by fumes. I had to call my wife to come outside. But she ran back inside to pick up her phone.

As she was coming outside, there was an explosion. The explosion flung me to the ground by some distance. It blew off everything I had on. I saw myself naked; the only thing I saw were my shoes, boxers, and singlet.

How much impact did it have on your apartment?

My building went down completely. When I stood up, I started vomiting blood. Blood also oozed from my ears. That was the only thing I could remember. I don't even know how I got to hospital.

How close was your building to the point where the explosion occurred?

My building is close to that of the man who died with his wife. He was my neighbour.

What happened to your wife?

I have not set my eyes on my wife. I was told she was taken to a place in Festac Town but was rejected. I was later told that she was taken to the National Orthopaedic Hospital, Igbobi. I am worried about her.

Have you spoken to her lately?

I only spoke to her the day the incident occurred.

Have you experienced that kind of incident before?

No. I have not experienced it before.

How would you describe the one that happened last Sunday?

People have been saying it was a bomb explosion. But if it was, it would have exploded at once. But in this case, the fumes were there for about five minutes to the extent that I could not perceive fresh air; and before I knew what happened, the explosion took place.