A Nigerian professor of virology, in the college of Veterinary Medicine of the Michael Okpara University, Prof. Maduike Ezeibe, has made a revelation that he has found a cure for the corona (Covid-19) virus and Lassa fever.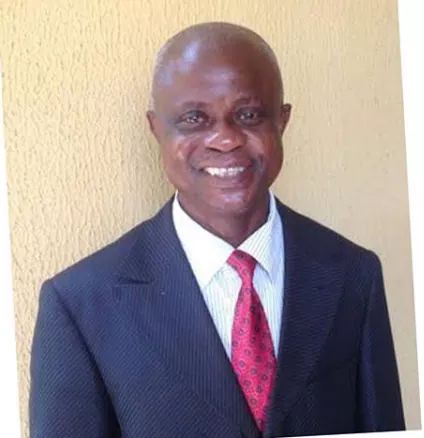 Ezeibe who the Dean, College of Veterinary Medicine, Michael Okpara University of Agriculture, Umudike (#MOUAU).
Professor Ezeibe said his therapy has the potency to cure coronavirus and lassa fever.
The professor of Virology who gave the chemical equation of the therapy as (AI4(SiO4)3+3Mg2SiO4-2AI2Mg3(SiO4)3) said "it's a mechanism for curing Coronavirus and Lassa fever".
On asking how the therapy works, Ezeibe said: "that electrostatic attraction would make electrically charged medicines mop pathogens which have opposite charges is a known scientific fact and that viruses and abnormal (infected /tumor) cells are electrically charged is now known.
Covid-19 virus and Lassa fever virus (DNA viruses) are negatively charged. Small sizes of viruses enable them infect cells, inaccessible to big molecules. .
So, existing antiviral medicines need immunity to complement their effects but some viruses cause immune deficiency.
"As a silicate, AMS also normalises immunity and as a stabilizing agent it enhances efficacy of antimicrobials to achieve effective treatment secondary infections.
Effective treatment of secondary infections would cure any viral /abnormal cell diseases including Covid -19 and Lassa fever."
He expressed confidence that the therapy which had already proved reliable in the treatment of HIV/AIDS would make coronavirus a thing of the past.
We would definitely love to see these deadly viruses come to an end. We just hope it's true.