A woman by name Chioma Desmond popularly known as Mama C, has taken to social media to narrate the story of how she came into her bedroom where her husband was lying down to tell him something but he jumped out through the window seeing her with a knife.

She said ; I entered my room whlith kitchen knive, my husband saw me and jumped through the window, since then I have not seen my husband.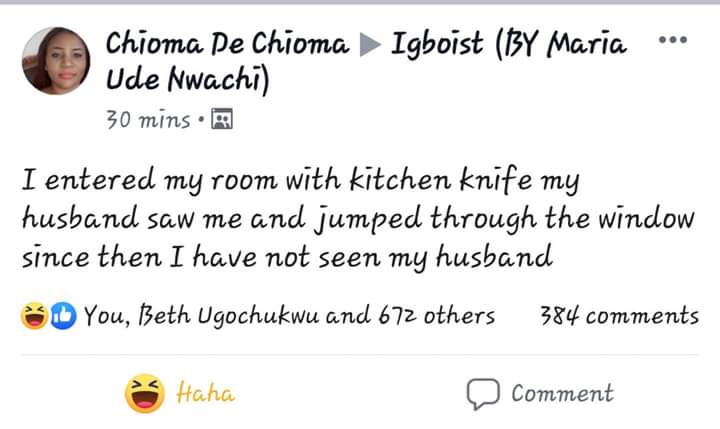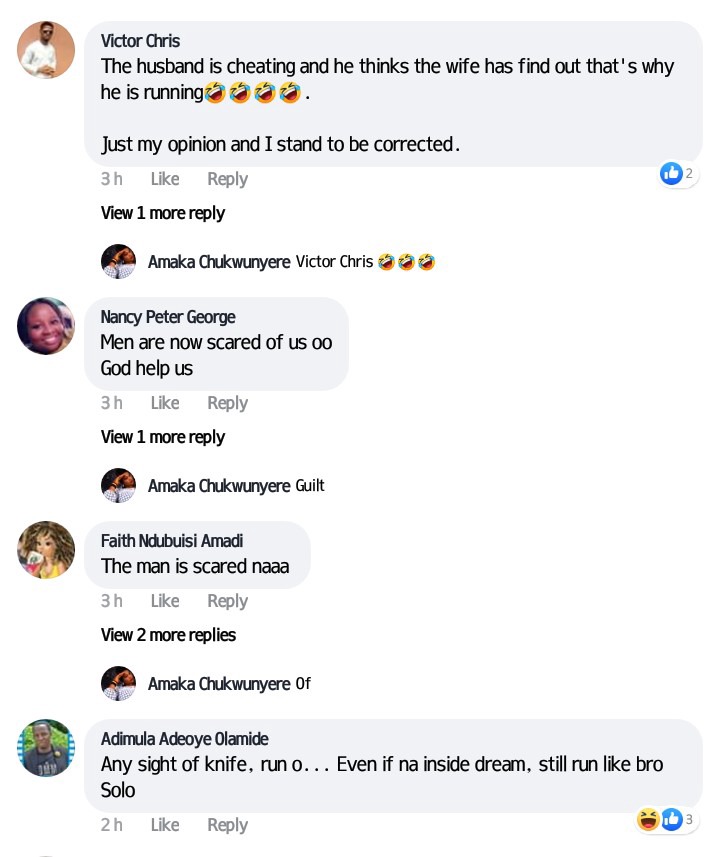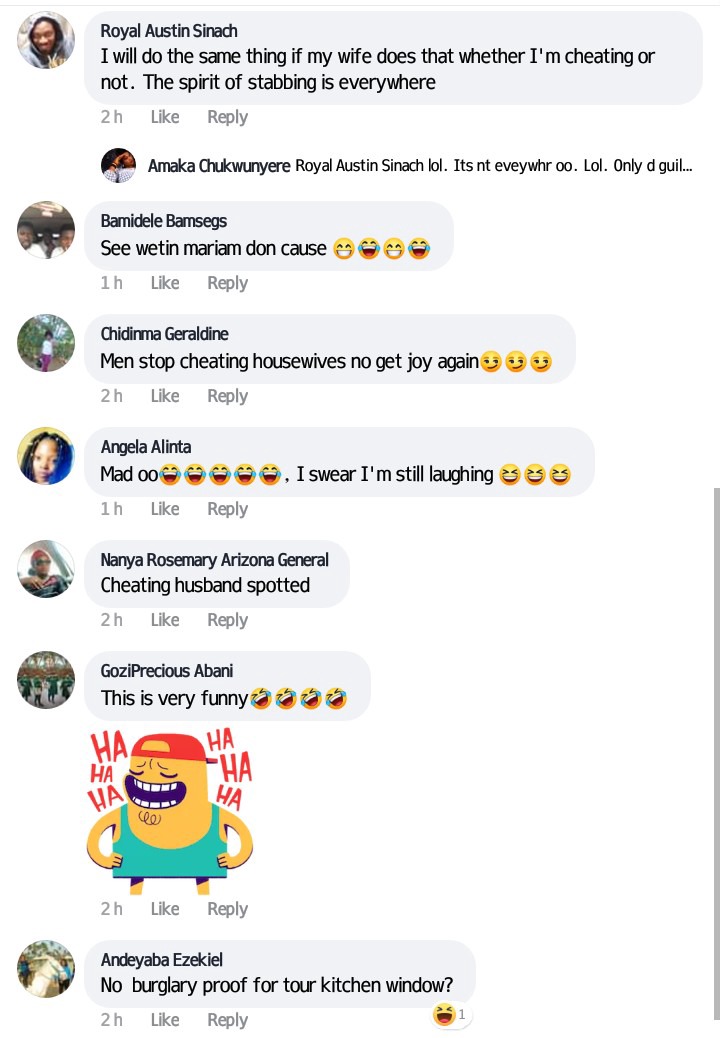 Many persons say he was cheating, but we can never be too sure.

Why did his wife enter the room with a knife in the first place? Any innocent man will be scared naw.
Why did you think he jumped the window?

And the question is, has the husband did wrong by running for his life?

You can drop your comment below;